Flower Pot Heater – Costs Just 4 Cents An Hour To Run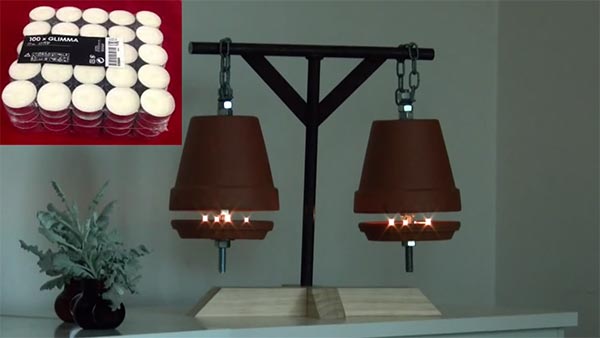 You may have seen different model to this one that sit on a bread tin these models can make the bread tin become very hot and cause damage to the surface it is sitting on. With this model as you can see they are hanging so no need to worry about the surface they are on. (you still should keep them away from flammable surfaces).
This hanging model is also great if you like to use different size candles as the bottom pot base is fully adjustable.