8 Essential Wild Edible Plants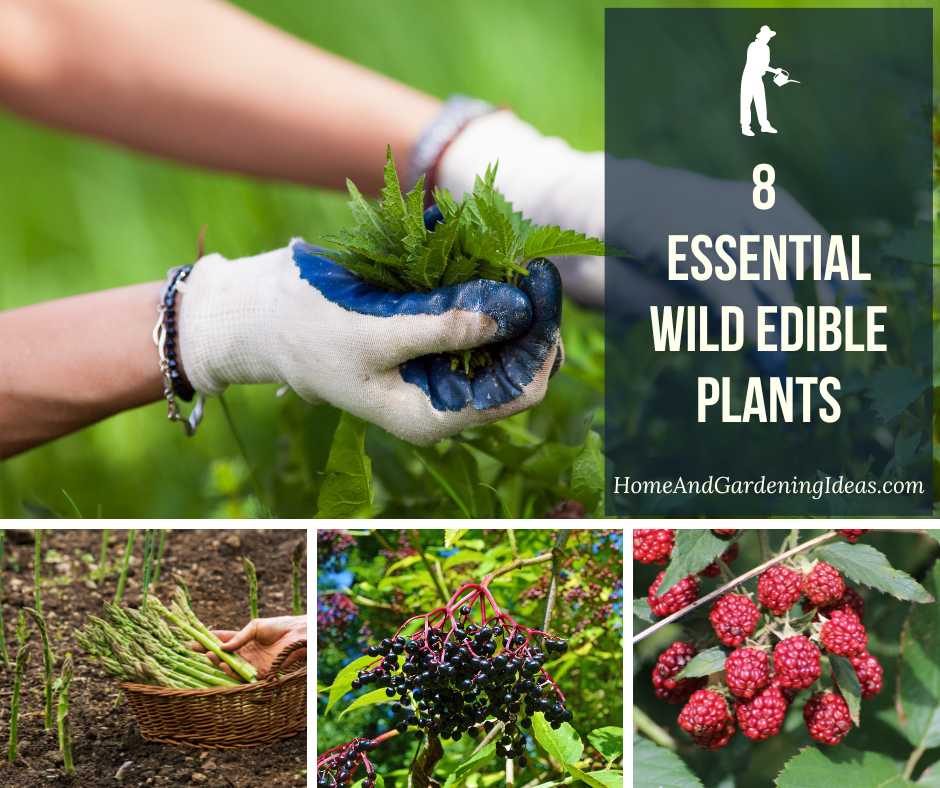 Eating anything from the wilderness without processing it in some way is usually bad for your health. But there are many edible plants that can actually be healthy for you. Which means it mostly becomes a matter of finding those edible plants that truly make a difference. We created a list with some amazing edible plants that you can check out.
How do you know a wild plant is toxic?
Generally, there are a few warning signs. Most of the plants are not good for you, they have spikes, fine hairs or thorns, even milky white saps. On top of that, they can have a soapy or rather bitter flavor, colorful spurs on the grain head and so on. They might even have pods with seeds or beans, even bulbs. All these things really matter and they can be problematic.
Wild plants that are edible
Curled Dock
It's a plant that you can find in many places all over the world, it comes with bright green leaves and a sour taste. With that in mind, you do need to remove the tough layer and then boil it a few times. It will take a bit of time to remove the sour taste, but it's actually worth a try, and you will notice it can deliver some amazing results. These things take some trial and error, but in the end it's going to be worth the effort.
Wild raspberry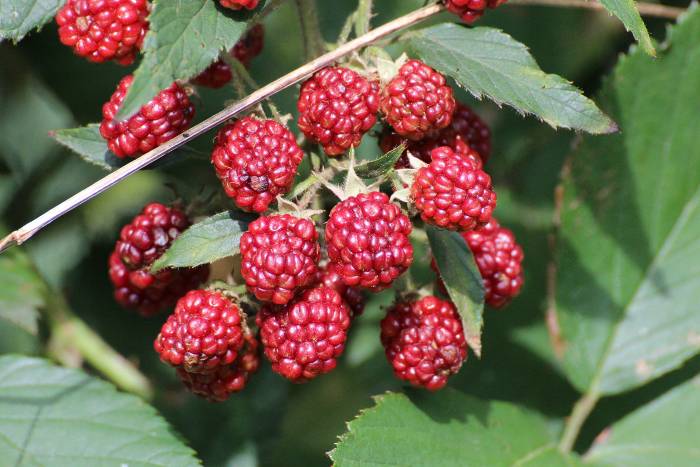 The wild raspberries are actually great edible plants and they actually come in a large variety of colors. That's what confuses some people, because they think some with a color other than the domestic cousins might be poisonous. That's not the case. They are usually found in woodland areas for the most part. When you find raspberries, you must wash them to ensure that everything is free of any germs or bacteria. But other than that, you can start using them right away and the benefits as a whole can be quite impressive. Just try to give them a shot, just wash them first to avoid any possible issues.
Garlic mustard
Many people dislike this type of weed because it's invasive and it can be problematic for many gardens. With that in mind, it's tasty even if it can be very destructive. It has a deep green hue, veining that stands out, and also a variety of other different things like being a bit rounded. With that in mind, you could also crush a few leaves, and look for a garlicky aroma. Doing that can actually make a difference, and that's the thing that you want to pursue.
Elderberries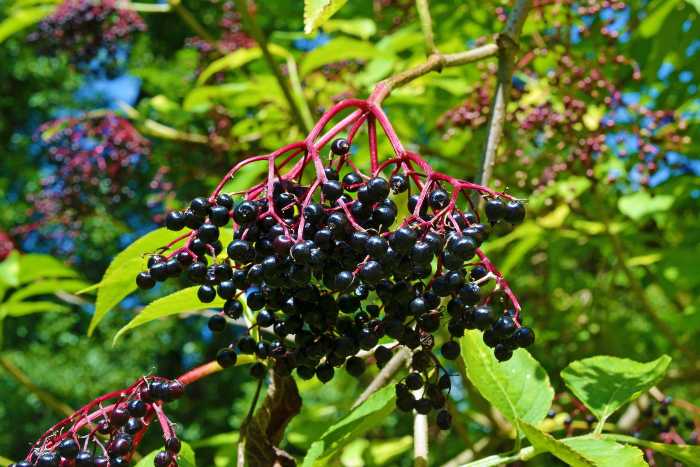 Elderberries are amazing, they are filled with flavanols, antioxidants, vitamin C and many other great compounds. The problem is that elderberries are actually very similar in appearance to the deadly water hemlock. You can eat just the berries and flowers from this plant, the remaining parts are quite toxic, so that can obviously be an idea. The elderberry has a 5-petal set and white flowers that are growing from the stems. You can use these to bake some pies and cookies, while the flowers are more suitable for things like tea or even infusions.
Pine
While Pine might not seem like the ideal food, it's definitely something to check out. The reality is that pine does have quite a lot of nutritious compounds. You should note that pine needles have vitamin C, and the make pollen anthers actually have lots of protein. So even if pine might not seem like an amazing option at first, it's worth it.
Nettle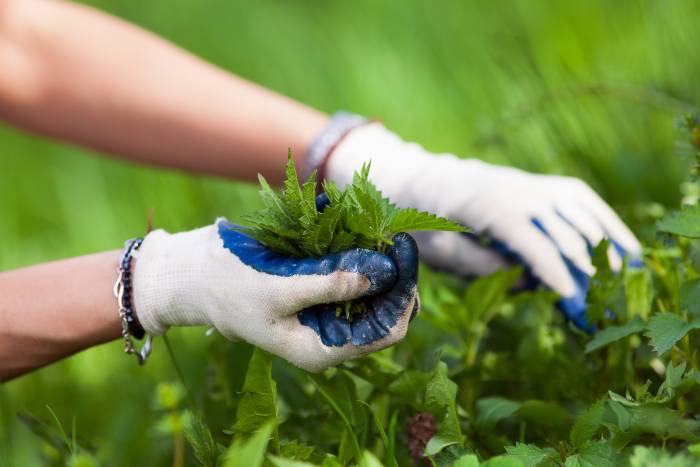 Nettle is actually a great plant that can replace kale or even spinach for a lot of people. The upside is that it can be easy to spot. It can be up to 3 feet tall, and sometimes even has toothed leaves that are dark green. This one can be used in salads, and you can also boil the leaves and add it to paste, stir fries, casseroles and so on. It's even possible to dry the leaves and just use those in the winter for tea. It's definitely coming in with a vast range of benefits, so it's up to you to choose what works and whether you want to use it. But it can definitely be an option.
Dandelion
Dandelions look great, but what some people don't know is the fact that they have lots of vitamins, like vitamin A, B and C. They also include iron and magnesium, so dandelions can be highly nutritious. These have hairless leaves, toothed edges and they come with hollow stems. With that in mind, they are quite incredible and you will appreciate the tremendous value that they can provide. All you have to do is to give them a try, and you will be amazed with the value and unique benefits. Just check them out for yourself.
Asparagus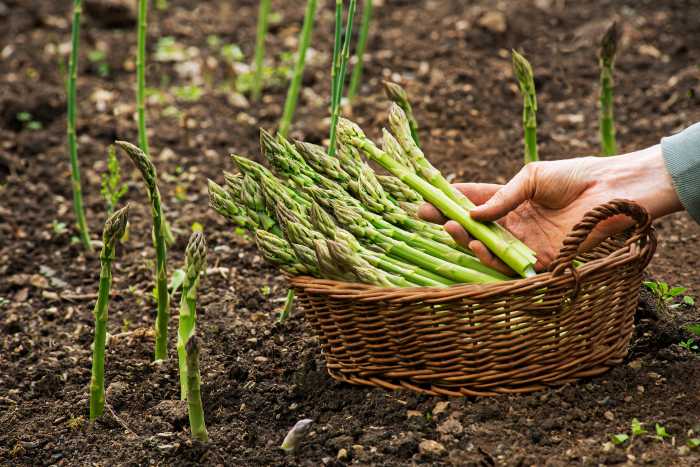 Asparagus is a great option when you want to find food in the wilderness. Since it's a perennial plant, you can find it quite often in the wilderness. Generally, it has orange or bright yellow stems and some berries can be under the bushy growth too. You can always go back and find more asparagus there, which is exactly what makes it such a great option to begin with. You could go and try to find stems with a white base and check for the purple coloring in there too, just to be on the safe side.
Conclusion
As you can see, wild edible plants do exist, and you just need to know where to find them and how to identify these plants. It can be a bit difficult, since some plants resemble toxic ones. But once you learn how to make the distinction, it becomes a lot easier to manage the entire process. And that's exactly why we encourage you to take your time as you identify these. That on its own can be well worth it in the end. Just check this list and you will have a good starting point when it comes to wild edible plants.