Beauty Uses:
Teeth Whitener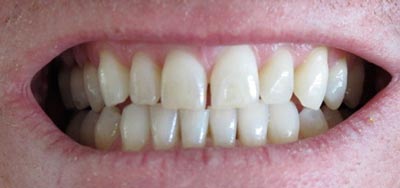 It seems counter-intuitive for a yellow herb that can stain skin and teeth to be an effective tooth-whitening treatment, but many people with perfect pearly whites like Former Miss USA Susie Castillo swear by it! There are commercial toothpastes available with turmeric included, but the cheapest way to try if for yourself is with the following simple and effective method: Wet your toothbrush and dip it in 1/8 teaspoon of turmeric powder. Brush teeth as normal, but instead of rinsing when you're done, allow the turmeric to sit on your teeth for 3-5 minutes. Spit and rinse thoroughly, then follow-up with a brushing using your regular toothpaste. If you notice any yellow turmeric residue around the corners of your mouth, wash it away. Similarly, remove any leftover turmeric powder from your teeth or gums and rinse well. You will likely notice a difference with the first application, but if you don't keep at it for a few days to a week. You will most likely be pleasantly surprised by the results!
Spiced Soap
A simple way to enjoy the beautiful color and skin-enhancing qualities of turmeric is in a homemade bar of soap. Hand milling is a simple technique that offers you a simple way to take pride in making your own soap without having to work with lye or other harsh chemicals. To make a DIY turmeric soap, simply melt a bar of your favorite natural soap, add a bit of powdered turmeric, mix well, and pour into a mold to harden! It really is that simple, but if you'd like more detailed instructions, follow this link: How to hand mill soap
Skin-Matching Makeup
For women who find that their foundations or makeups are either too dull or too pink to match their complexion, turmeric may just be a beauty secret waiting to take off! In addition to its anti-inflammatory and skin health components, the color component of this herb is actually a beauty secret of actress Thandie Newton, according to a recent article. In fact, to get just the right glow and tone, women in India have long used turmeric as an additive to their face creams and body scrubs. If you care to experiment with this method on your own, it's recommended to add just a little turmeric at a time until you get the desired tone and result.
Deter Dandruff
To decrease dandruff and improve overall skin and scalp health above the hairline, many people credit a combo of turmeric and olive oil. It makes sense, really, with all the things turmeric brings to the table coupled with the natural moisturizing effects of olive oil, the two would make a wonderful treatment. An alternative mix to this moisturizing skin healer would be to mix in coconut or jojoba oil with the turmeric. Either way, it's recommended to massage the mixture into your scalp and leave in for 15 minutes before shampooing and rinsing as normal.
Craft Uses:
Natural Egg Dye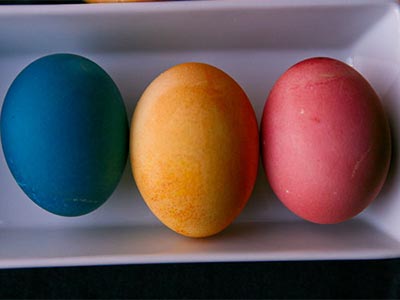 For those who enjoy the benefits of using all-natural methods of giving Easter eggs bright and vibrant colors, there are a number of ways to do it. While some natural colors can come from such elements as onion skins, beets, and cabbage, there really is no substitute for the golden hue that can be achieved with a bit of turmeric! For a tutorial on how to make some of the brightest, most beautiful Easter eggs you and your family have ever seen, visit this link. Natural Colored Play Dough For the rest of the year when colored Easter eggs aren't exactly practical, you and your kids can still have a blast making DIY play dough and simply substitute some of the same natural coloring elements for the typical food coloring used. This link can give you some helpful hints and a tutorial on making your own natural coloring for safe and fun dough.
DIY Tie-Dye
Turmeric can also make a safe and effective fabric dye for the next time you and your kids want to make your own tie dyed tees. Simply add turmeric to a pot of boiling water and let simmer to make a beautiful golden fabric dye. For more tips on tie-dye, visit this tutorial.
page 2 of 2