20 Do It Yourself Nesting Box Ideas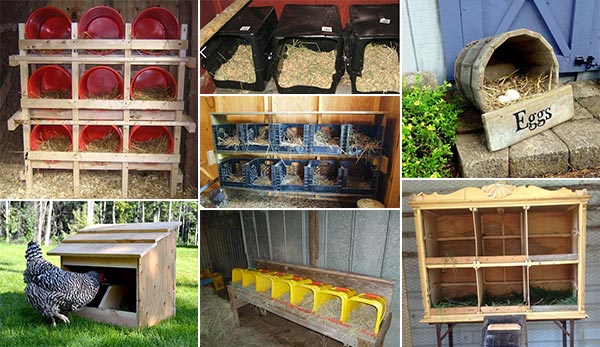 The Main reason to have nesting boxes is to make sure that your hens are happy to lay their eggs.The nesting boxes need to be clean an be a place to relax and give them privacy. A properly built nest assures that eggs are kept in a good environment for collection or hatching.
In case you have limited budget for your birds but have some spare time then you can save money by building custom made nesting boxes instead of purchasing costly one from the market. Here is a collection of 20 Do It Yourself nesting boxes that your hens will just love to lay there eggs in.
Easy DIY Wooden Half Barrel Chicken Nesting Box
If you free range, you can put it out in the yard where your flock has decided they are going to lay their eggs to try to encourage them to lay in the box instead of under a bush or on the ground. Source: grit.com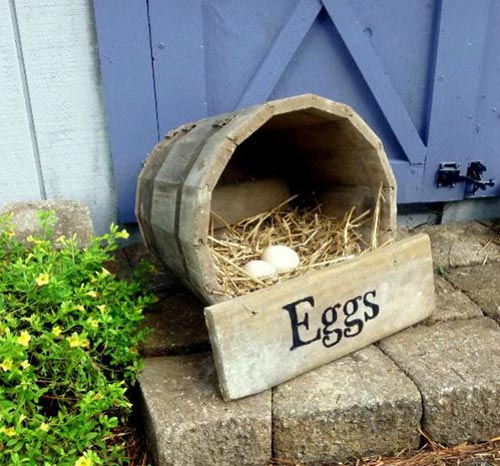 Building a Roll-away Nest Box
We were having a constant problem with eggs being broken and eaten, and with very dirty eggs. Cleaning the eggs was taking a significant amount of time, and it was a nasty, smelly job. We needed roll-away nest boxes. Source: southernagrarian.com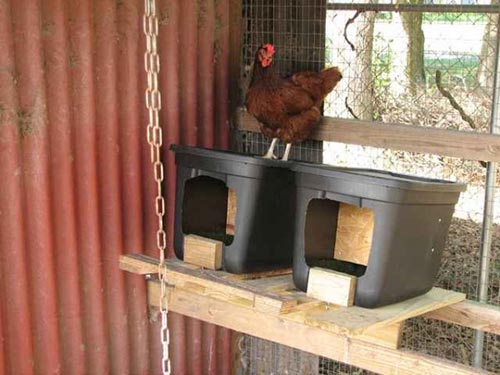 Chicken Nest Box Plans
This step by step diy project is about free chicken nest box plans. Building nesting boxes is the next step after assembling the chicken coop. Source: myoutdoorplans.com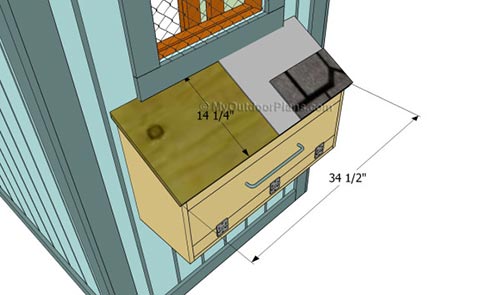 Plastic Chicken Nesting Box Plans
Buying a nesting box (or boxes) for your chickens can be expensive.  If you are looking to save a little money, here are some plans for the DIY nesting boxes. Source: suburbanstoneage.com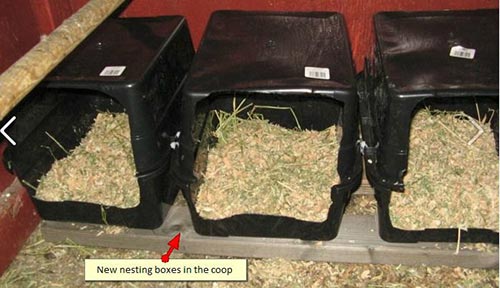 Easy & cheap nesting boxes for hens
Get large plastic bowls and use those for the boxes. They are easy to clean, durable,  and cheap!  I paid $1 each for these at Walmart. Source: kraftykritters00.blogspot.co.uk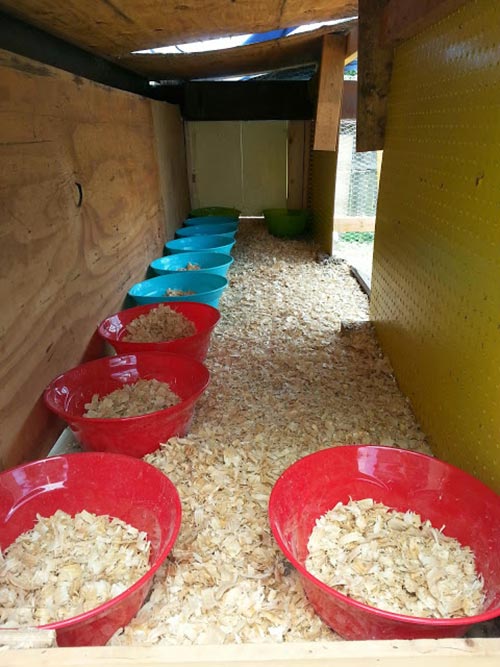 1×12 Wood Bulk Bins
DIY Wood bulk bins from 1×12 boards – easy plan which are very easy to follow. Source: ana-white.com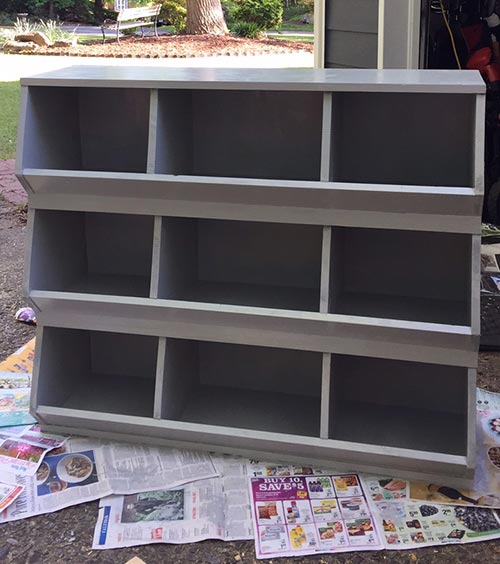 Side Cabinet Nesting Box
I really liked this one because it's a simple box construction, but the actual nests are made from dishpans with the front cut out. Source: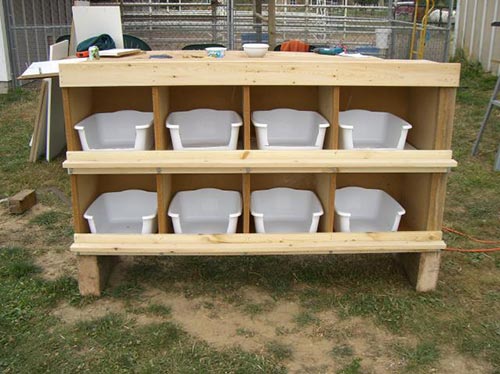 Wine Box Nesting Boxes
If you can get some handy wine boxes then you can build this super easy wine box nesting box Source: simplybizzy.tumblr.com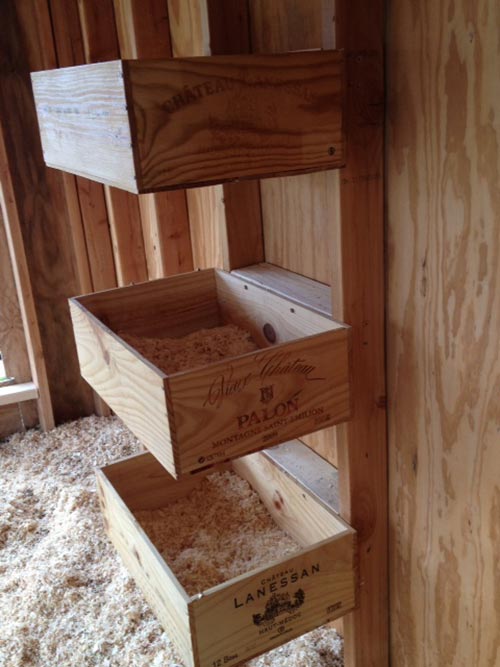 Cat Litter Nesting Box
It is just the right size, comfy when full of shavings, light and easy to carry by the handle on top, and easy to clean. Source: backyardchickens.com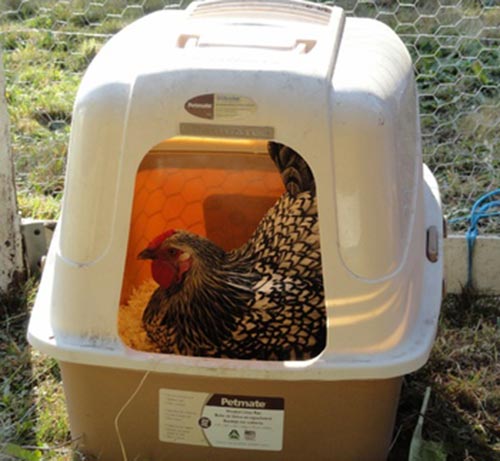 Nesting Box – Single
So I went out in the garage and built a quick nesting box out of a 1×12 board, a few cedar fence pickets and some scrap 1x2s. Source: ana-white.com

Easy to Make Nesting Boxes for Chickens
There are a lot of different designs and options out there for chicken nest boxes. I wanted to design one that's (a) Easy to make yourself, and (b) something your chickens will love. Source: Becky's Homestead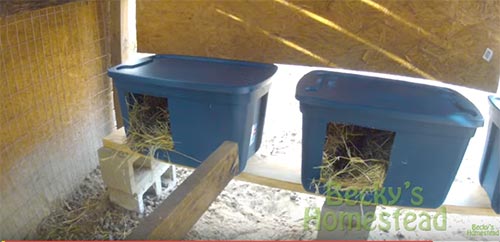 Blue Coop Nesting Boxes
The slanting roof will prevent the birds from perching atop them and pooping on it. And there are alighting perches at the front of the nestboxes, and preventative 4 inch barriers at the back to prevent eggs from rolling off. Source: backyardchickens.com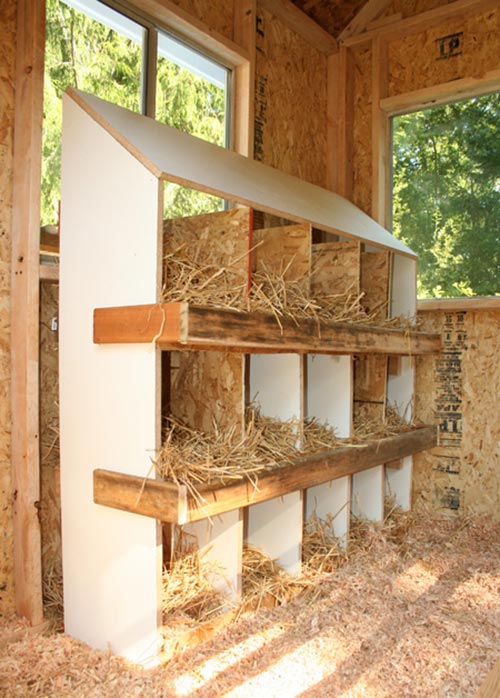 Repurposing Milk Crates as Economical Nesting Boxes
In keeping with the trend of saving money while raising chickens, it makes sense to also consider the ways in which you can save money on nesting boxes. Source: chickenforum.com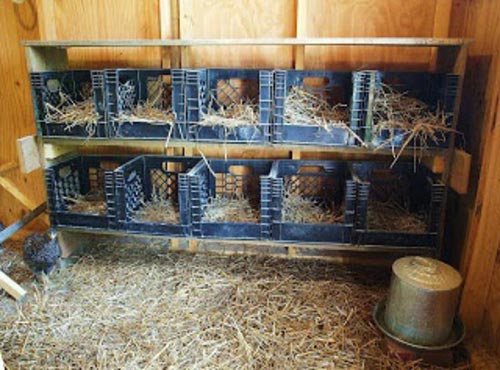 Bucket Nesting Boxes
Well, for a roosting board, it could be one tree branch or one 2″by 4″ board. For 2 hens you would only need one roosting board big enough for both. Be sure and add ventilation. Source: backyardchickens.com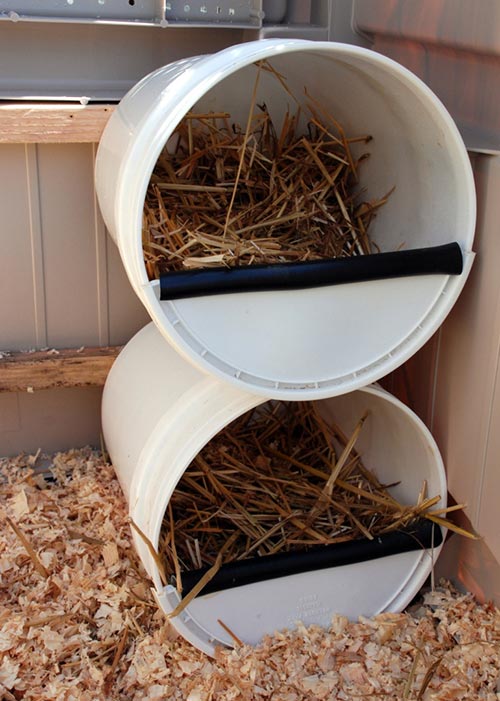 DIY Chicken Nesting Boxes Using Kitty Litter Buckets
DIY nesting boxes for the main chicken coop. Some extensive repairs were made on the main coop and some additional coop space was added. In the below picture, you can see the buckets with fresh hay ready for the little ladies.  Source: stealthsurvival.blogspot.co.uk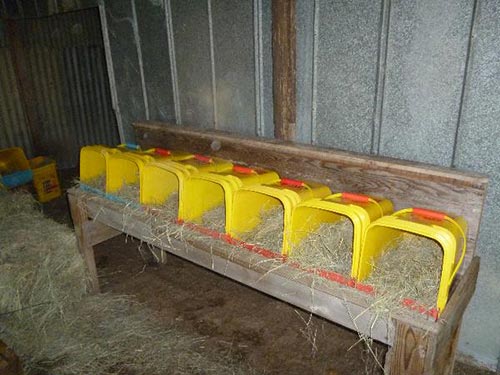 Roll Out Nesting Boxes
Nest boxes designed for eggs to roll forward, the screen shows which boxes have the eggs. It prevents egg eating and keeps them cleaner. Easy to clean nest box – simple pull it out rinse it off. Source: Dawseyandsons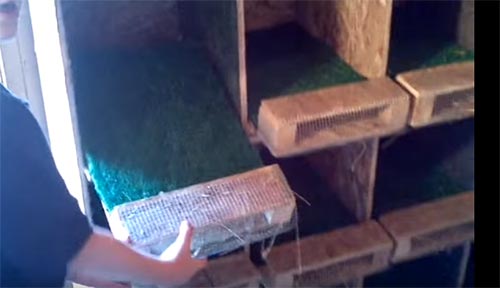 Plastic Storage Bins
We bought 4 plastic storage bins at walmart for $3 and change each.  The boxes are 18″ x 21″.  We mounted them to the 2 x 4s, spaced evenly apart using wood screws in the bottom of the boxes. Source: backyardchickens.com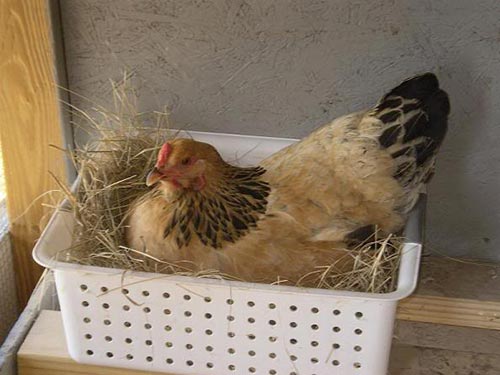 Buckets Make Great Nest Boxes For Your Hens
5 Gallon Buckets Make A Great Nest Box Set Up. Build A Wooden Frame To Hold Your 5 Gallon Buckets. Put Hay Or Straw In The Bottom Of The Buckets To Encourage Your Hens To Lay Their Eggs There. Source: hubpages.com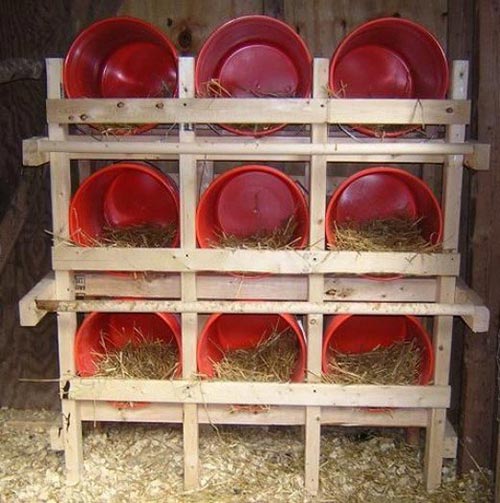 Using HVAC fittings for chicken nest boxes
What a great use for those hvac fittings so simple but sop practice at the same time. Source: Teri Mercer via pinterest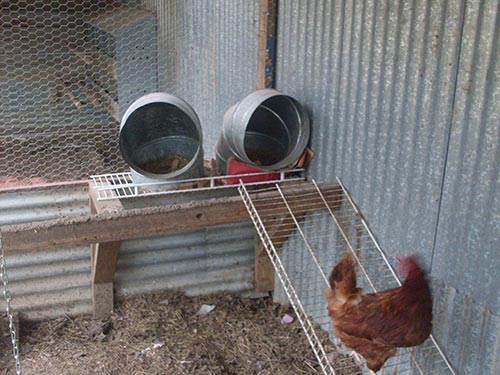 Recycled Nesting Boxes
It is made from a cheap corner bookcase turned on it's side with a 1′ x 2′ perch added to the front for access. The rest are all metal nest boxes, old milk crates and custom built wooden ones. Source: backyardchickens.com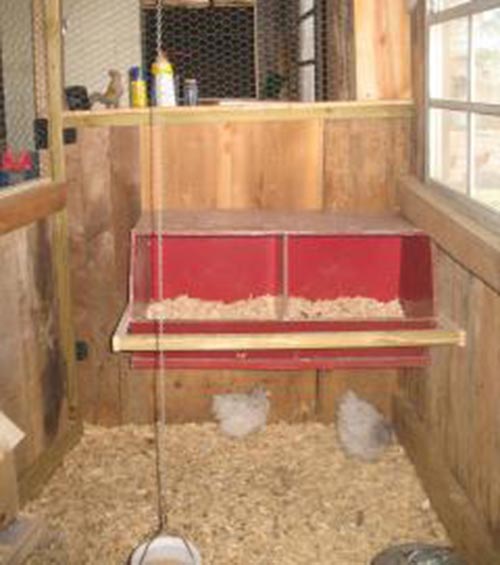 Repurposing Ideas For Chickens
That's a pretty brilliant and cheap way to build a nesting box, a old dresser, I like it. Source: thehomesteadingboards.com