16 Foods You Can Re-Grow from Kitchen Scraps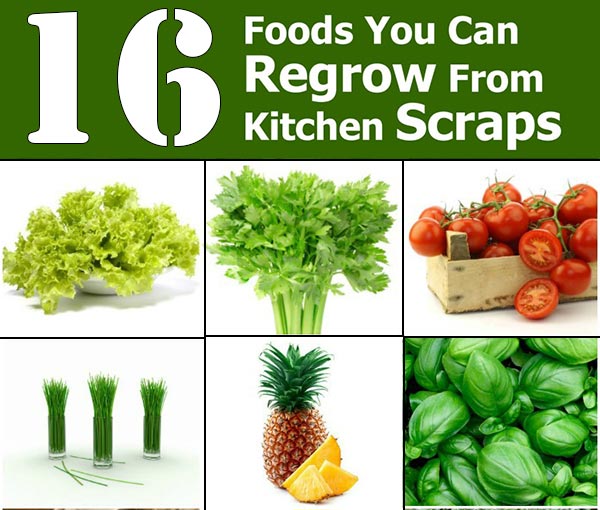 Imagine having an unlimited supply of your family's favorite produce. Incidentally, produce is often one the most expensive items on most grocery lists so anything that you can cut down will help you to tremendously curb that grocery expense.
Various food can be regrown from the food you already have in your kitchen ! Woot! Way to reuse and recycle! I constantly have green onions and celery growing. (And potatoes/sweet potatoes but that just because they decided to do that in my pantry.
Apples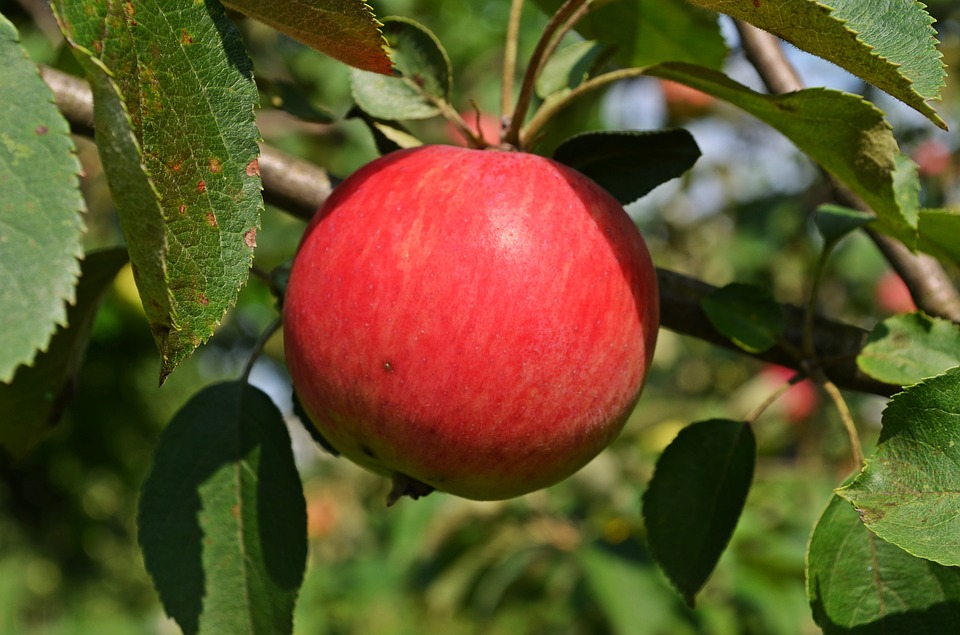 You can plant seeds from any apples that you have spare to grow your own apple tree.  Just allow the seeds to dry out before you plant them. Note  – that you will need at least two apple trees in order for them to grow to there full potential.. Learn how to regrow apples HERE
Tomatoes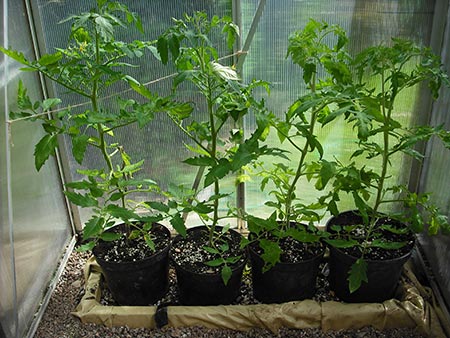 Planting tomato seeds from fresh tomatoes requires the same gardening method as planting tomato seeds from a package. After removing the tomato seeds, give the seeds a quick rinse to remove any tomato juice from the seed. Then plant as you would normally. Learn how to regrow Tomatoes HERE
Potatoes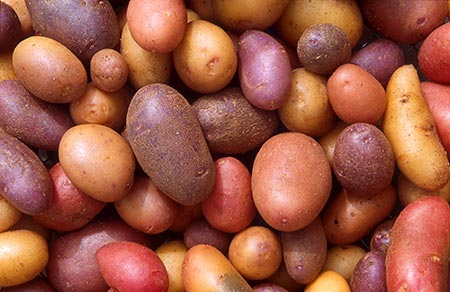 When your potatoes start to grow eyes, cut them into 2-inch pieces that contain eyes. Let them sit out overnight so the exposed sections can dry out, and then plant them in soil about 4 inches deep, eyes facing up. Learn how to regrow Potatoes HERE
Green Onions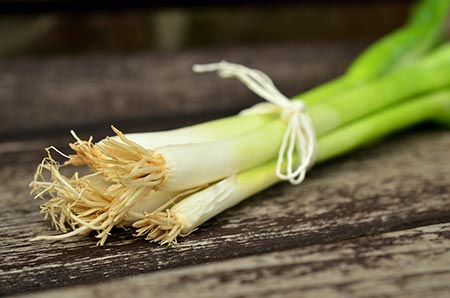 Green onions are one of the easiest food scrap to regrow. Just take the leftover green onion roots, drop them into a glass of water with enough water to cover the root, and move the onions around so the roots are pointing down.
Make sure you change the water out once every couple of days so they don't get greasy. Learn how to regrow Green Onions HERE
Leeks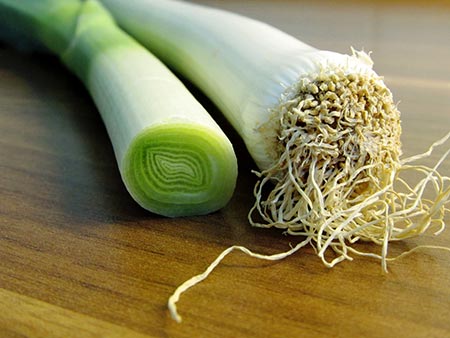 Leeks same technique as green onions, see above 
Carrot Tops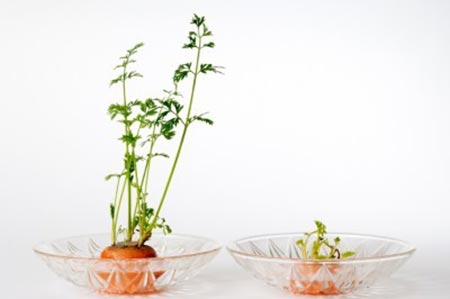 Carrot tops make pretty houseplants for a sunny window and their fern-like foliage is beautiful in an outdoor container garden. Eventually, white lacy flowers will bloom. Growing carrot tops from carrots takes no special equipment and results will be seen in a matter of days.  Learn how to regrow Carrot Tops HERE
Pineapple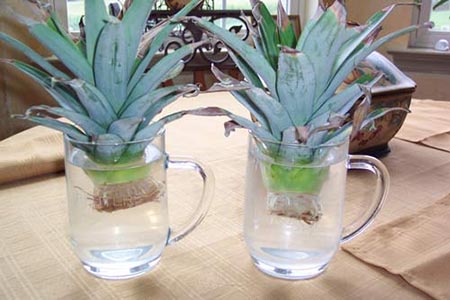 If you'd like to learn how to grow a pineapple that will yield a sweet-tasting fruit, then you've come to the right place. This page is chock full of everything you need to know. Learn how to regrow Pineapple HERE 
Celery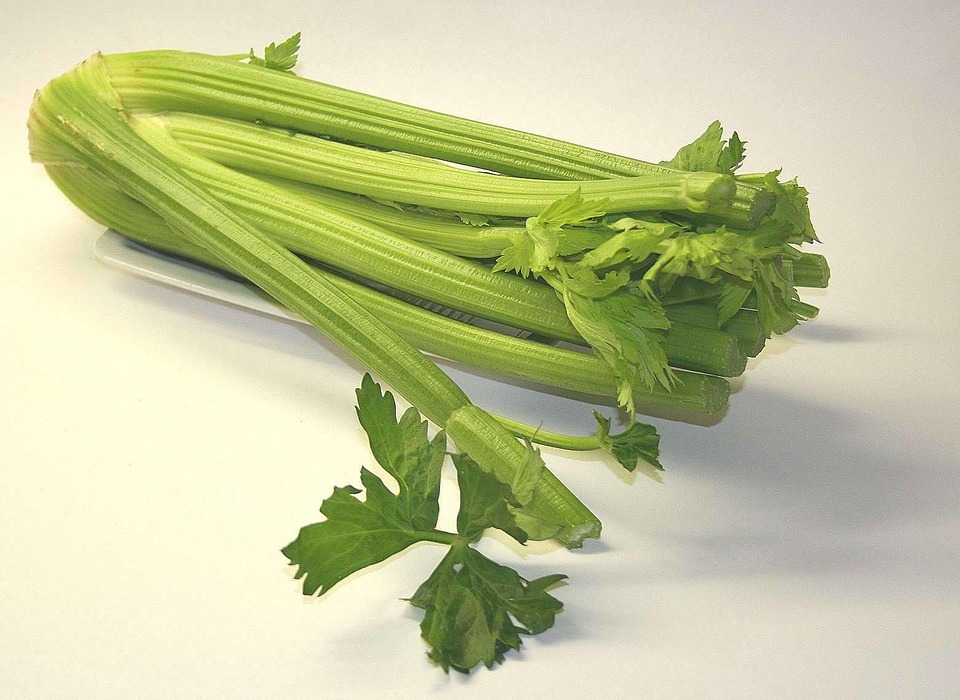 Instead of throwing away the base of these leafy plants, put them in a bowl of shallow water for the leaves to regrow. Place the bowl in a location with ample sunlight and occasionally mist the leaves with water.
After a few days, roots and new leaves will appear and you can transplant your leafy veggie into soil. Learn how to regrow Celery HERE
Page 1 0f 2