14 DIY Garden Crafts Ideas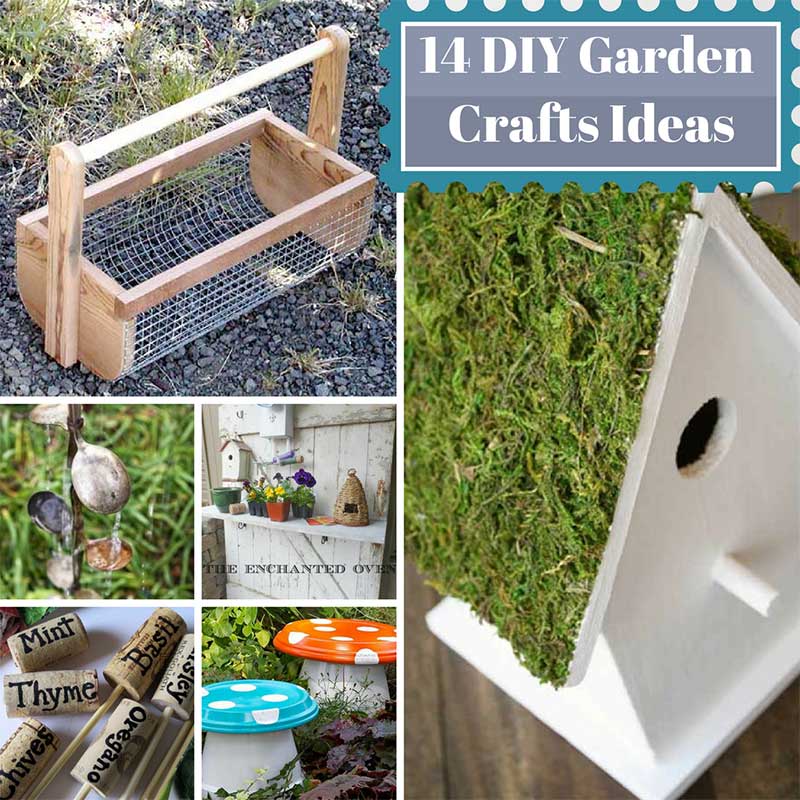 Spring comes every year, and that means you will get to have time in your garden soon enough. As you dream and wait for spring to come, you can focus on creating some lovely garden crafts. These crafts can bring life and inspiration to your garden!
You don't need to be crafty or creative. These garden crafts are the perfect way to spend a weekend, creating lovely decorations or gifts for friends. Here are some ideas to inspire you.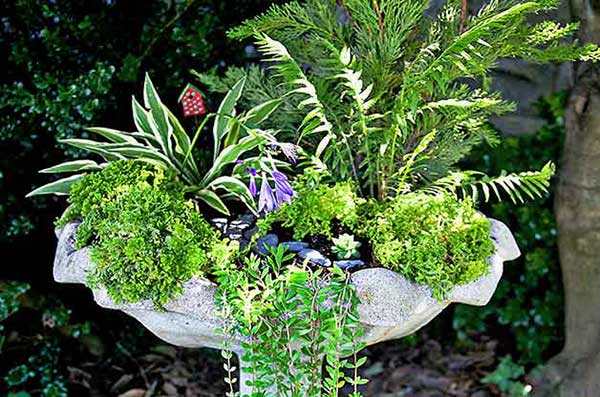 Do you have any extra birdbaths laying around? You can search local yard sales as well; people sell birdbaths for cheap! Instead of using it as a typical birdbath, use it as a lovely place to create a mini garden. They are the perfect way to give the birdbath new life and purpose.  See HERE
If you have a fence or wall to adorn in your garden, this craft is perfect and reuses all of those seed packets you have laying around. You can spell whatever you want, such as your last name or a favorite phrase. You need plain, wooden letters. Then, you cut images off of seed packets and create a lovely pattern. It will stand out against a wooden fence and create a lovely, bright focal point. See HERE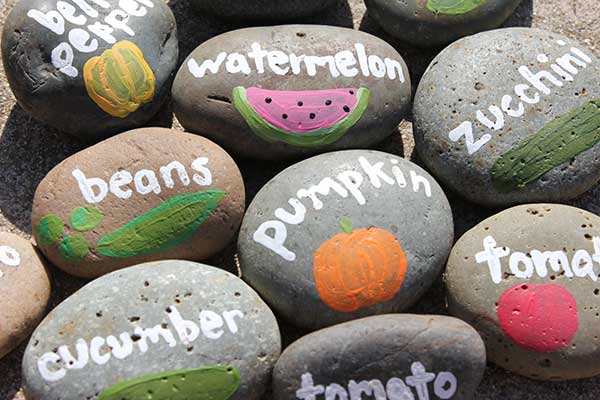 Children love to work on garden crafts just as much as adults. Children also love to have their own gardens. Rock markers are easy to create. They can search your yard and surrounding areas for rocks that are appropriate sizes. Then, using their creativity, the kids can paint and decorate the rock markers that will label the plants they are growing. See HERE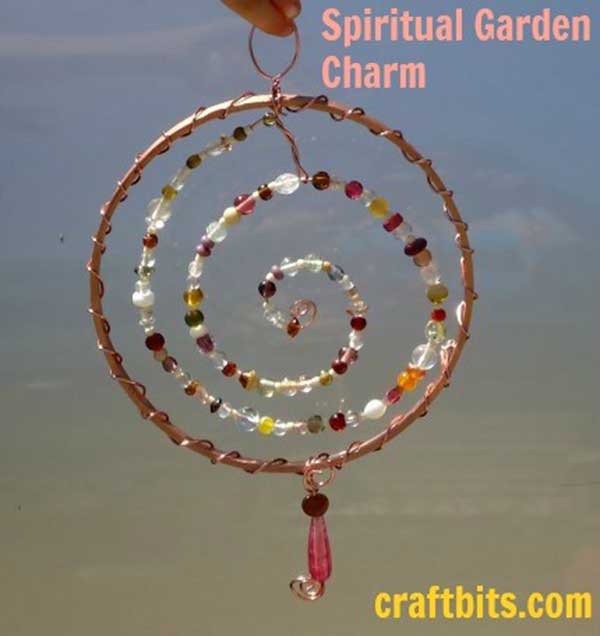 Who doesn't want more hanging decorations in their garden and patio space? Spiritual garden charms are typically made of copper, and the spiral design is supposed to promote the growth and health of your plants. You can place it on your patio or hang them from a tree or shrub. The colors of the beads will sparkle in the sunlight and dance when the wind blows the charm. These also make lovely gifts for other garden lovers. See HERE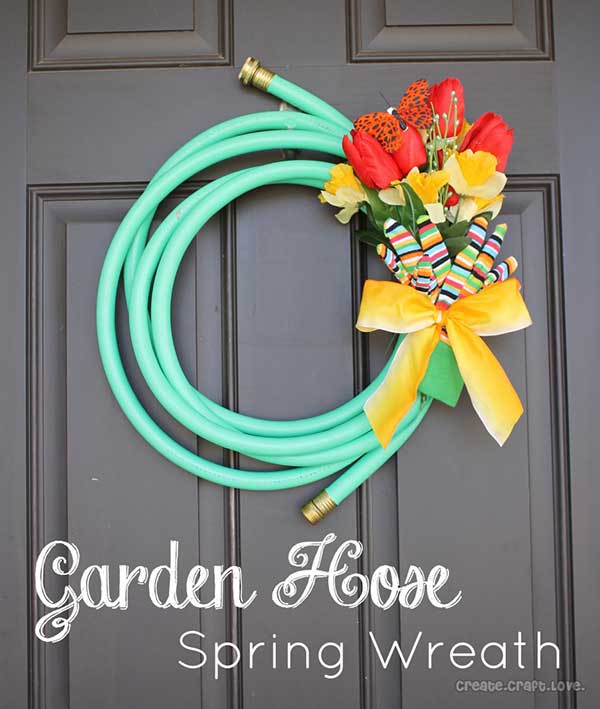 This project is sure to attract attention from visitors. In fact, it would make an amazing gift if you have a garden-loving friend. You can hang it on your front or back door, wherever people will notice it the most. Each time you look at it, you will be reminded of your love for the gardening season. See HERE
A highlight of a fantastic garden, aside from the plants it contains, is the wildlife that visits the garden as well. Birds, insects, and other creatures should find your garden just as luring and tempting as humans. Butterflies liven any space up, but they have to want to come to your garden. A butterfly feeder jar is a perfect solution. All you need is a few supplies, such as an empty wine jug. Working to get that isn't too hard, is it? See HERE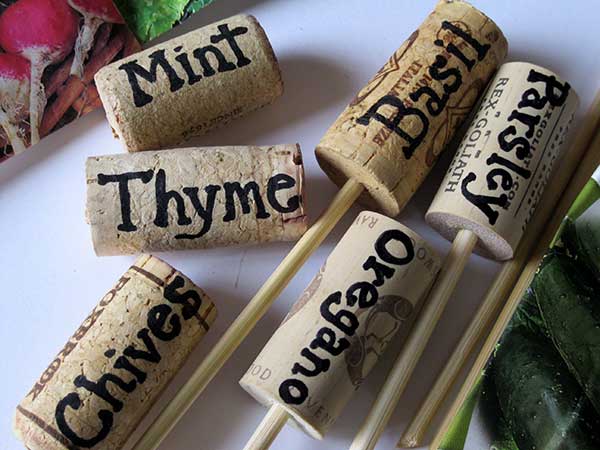 Wine lovers can enjoy this garden craft. It is one of the easiest to do and a creative way to label all of your herbs and vegetable plants growing! You simply need wine corks, bamboo skewers, and a permanent marker. Chances are you have some of these laying around your house already! See HERE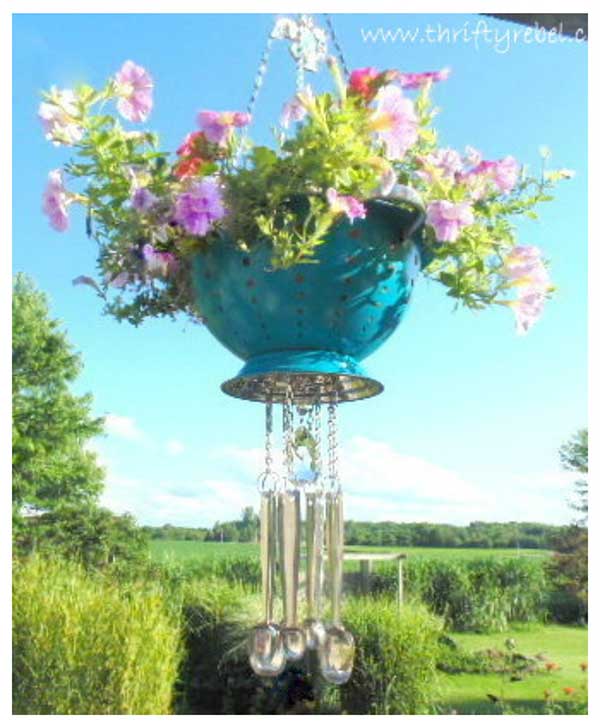 Wind chimes create lovely sounds while you are sitting outside, enjoying your tranquil garden. If you want to create a unique wind chime, all you need is a strainer! The strainer itself becomes a hanging basket, but you can create the wind chime underneath. It serves a double purpose. See HERE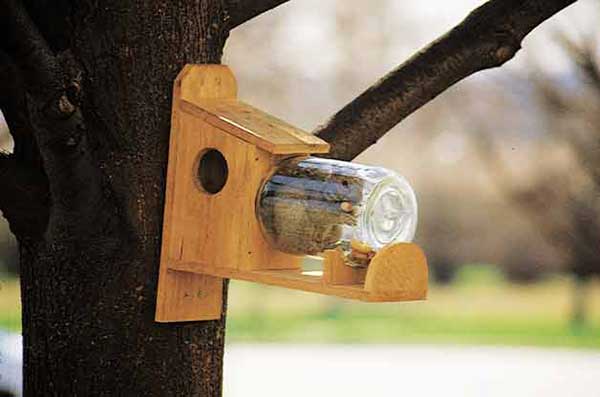 Birdwatching is a popular pastime for gardeners and outdoor enthusiasts. However, squirrels can be just as fun to watch! They have little personalities, and their quick movements fascinate young children. If you want to attract squirrels to your backyard, try creating your squirrel feeder! This particular feeder gives you a nice view of the squirrels and lets you really enjoy their antics. See HERE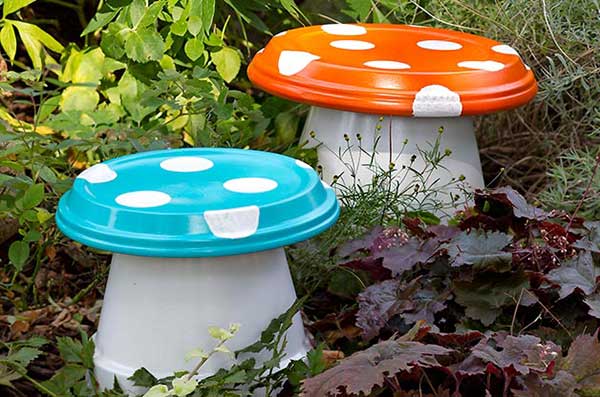 Are you looking for a fun, yet simple, project to bring some color to your garden? Garden mushrooms are perfect! They do take some time because you need to spray paint them and decorate with other colors. The result is an attractive pair of mushrooms you can place wherever you like in your garden. See HERE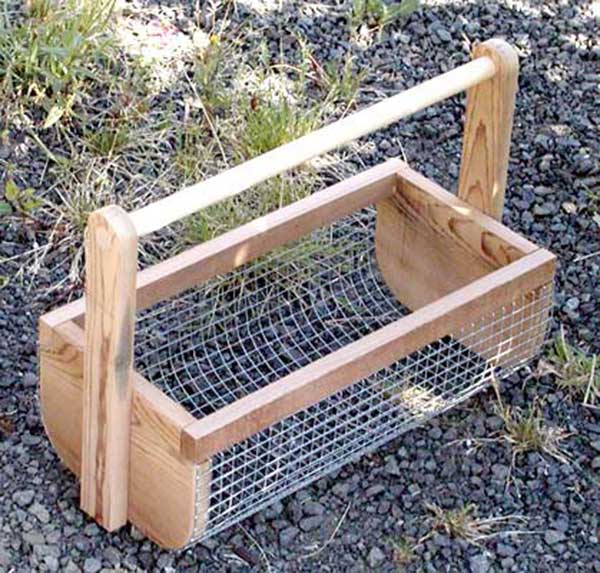 Perhaps you want a garden craft that does more than creating beauty in your space. A veggie wire basket is a perfect craft. It will take some time and patience to create. However, it serves a fantastic purpose. You will be able to use the basket all summer long as you harvest the garden bounty. You could adapt this pattern to whatever size you need based on the size of your garden! See HERE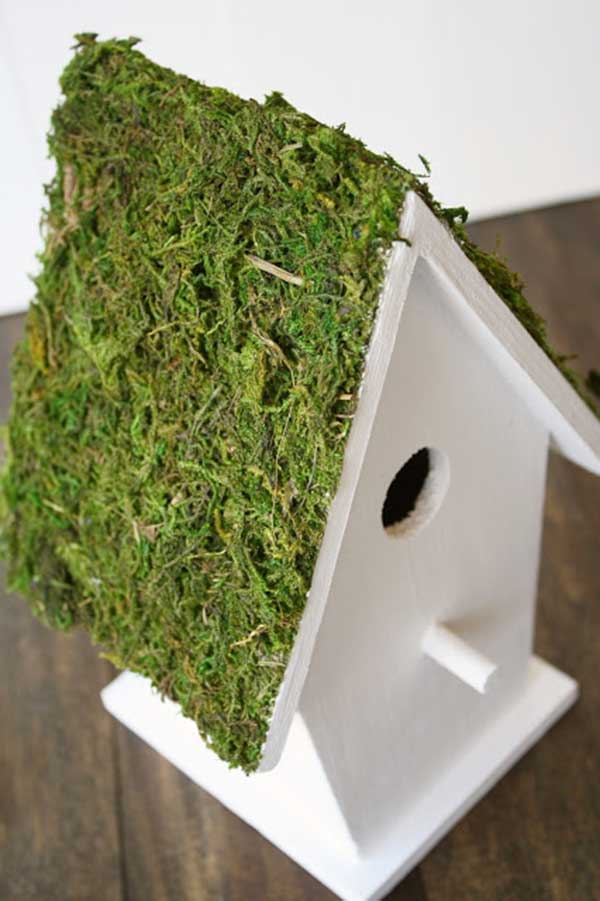 Birdhouses are a needed addition to any garden, but who wants a plain colored one? You want something different and unique for your garden. A moss-covered birdhouse is a perfect choice. The moss allows the birdhouse to blend in with the surrounding, yet it will stand out! These birds have the best accommodations. See HERE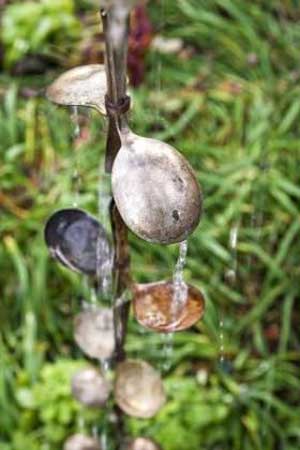 Rain is part of the lovely cycle of nature. If you want to display the power of rain, a rain chain is a fantastic way to do so. Surface tension and gravity will guide the water down the chain. These projects are easy to create. Using salvaged spoons is a genius, budget-friendly choice. You do have to use a wire that is rustproof and easy to manipulate to make the project work as you want. See HERE
A potting bench is a great addition to your backyard. You can add a shelf and hooks for your gardening tools. While in the demo, they leave the door white, you could paint it any color that you want. It would be a great way to bring a large, pop of color to your backyard while still serving a valuable function. See HERE