10 Quick and Easy Garden Upgrades You Can Do in a Weekend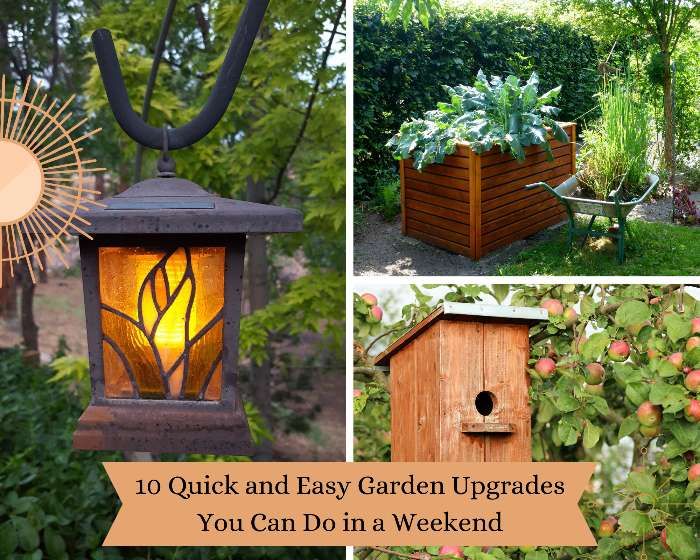 Do you love spending time in your garden but feel like it needs a little sprucing up? Are you short on time but want to make some quick and easy improvements? Look no further! We've compiled a list of 10 garden upgrades that you can complete in just one weekend. From simple DIY projects to clever hacks, these ideas will help you transform your garden into a beautiful oasis in no time.
1- Create a Vertical Garden
If you're short on space or just want to add some visual interest to a blank wall or fence, creating a vertical garden is a great option. You can use a variety of materials, from pallets to old gutters to create a unique and beautiful display of plants.
2- Install Solar Lights
Add some ambiance to your garden with solar lights. These easy-to-install lights come in a variety of styles and can be placed along walkways, in flower beds, or hung from trees. They're an eco-friendly and low-maintenance way to add some charm to your outdoor space.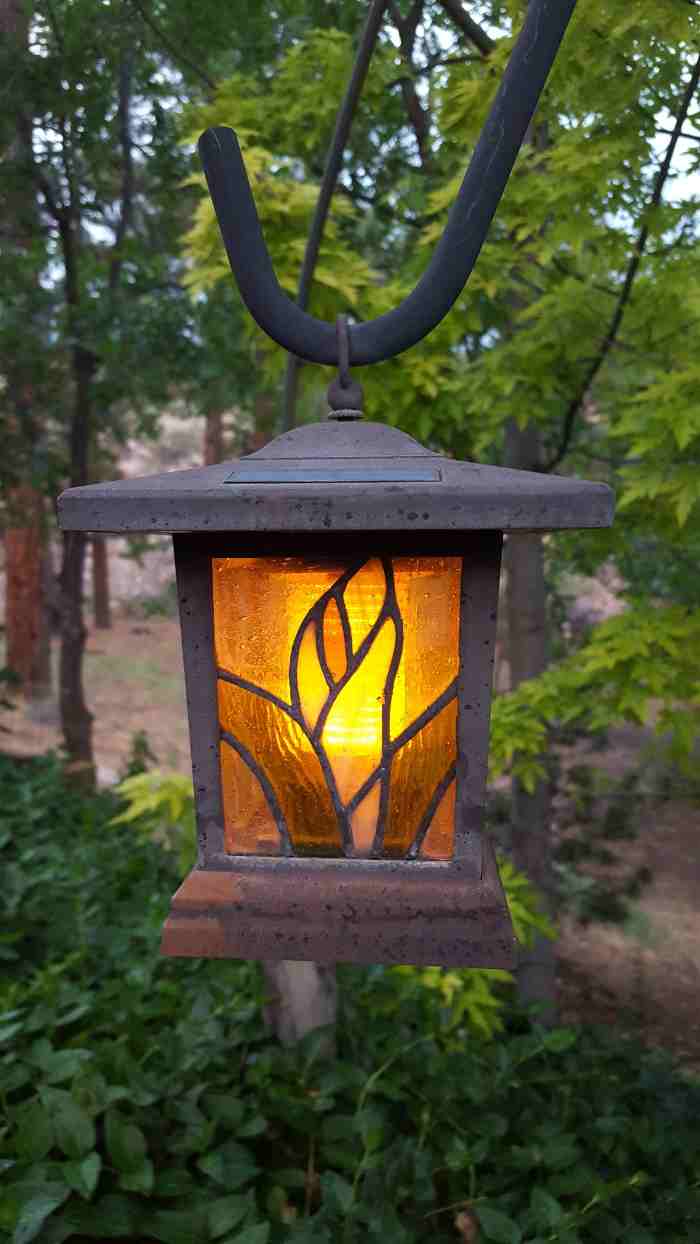 3- Add a Water Feature
The sound of running water can create a calming atmosphere in your garden. Adding a small water feature like a fountain or a pond can transform your space into a peaceful retreat. Plus, it can attract wildlife like birds and frogs to your garden.
4- Hang a Hammock
If you have a tree or a sturdy pergola in your garden, consider hanging a hammock. It's a great way to relax and enjoy your garden, and it adds a touch of whimsy to your outdoor space.
5- Build a Raised Garden Bed
If you're tired of bending over to tend to your plants or want to create a more organized look, building a raised garden bed is a great option. You can use wood, cinder blocks, or even repurpose old materials like old dressers or wine barrels to create a unique and functional bed for your plants.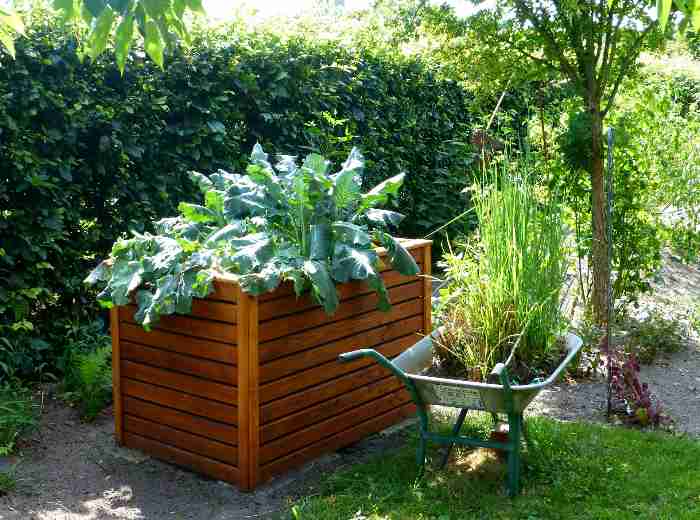 6- Add Some Colorful Planters
If you want to add some color to your garden without committing to planting new flowers, consider adding some colorful planters. You can paint old pots or buy new ones in a variety of colors and styles. They're an easy way to update your garden and add some personality.
7- Install a Trellis
Trellises are not only functional, but they can also add some visual interest to your garden. You can use a trellis to support climbing plants like tomatoes, cucumbers, or beans, or just as a decorative element. They come in a variety of materials and styles, so you can find one that fits your garden's aesthetic.
8- Create a DIY Birdhouse
Attract birds to your garden with a DIY birdhouse. You can make one out of wood, a gourd, or even an old teapot. It's a fun project that will add some charm to your garden and give birds a safe place to nest.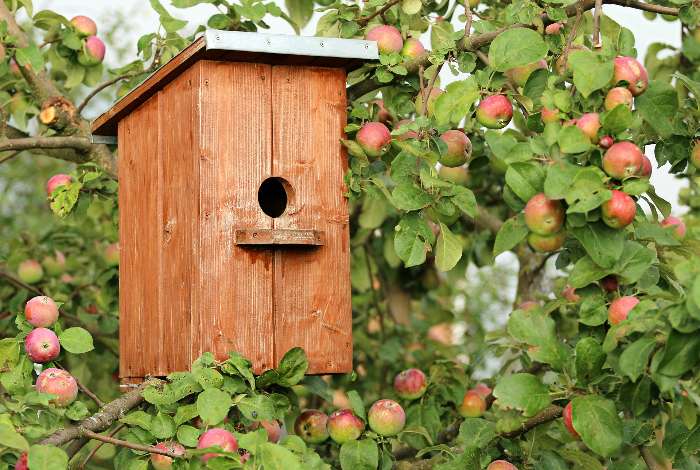 9- Hang Outdoor Curtains
If you have a patio or outdoor seating area, consider adding some outdoor curtains. They're an easy way to add some privacy and shade, and they come in a variety of colors and patterns to match your garden's decor.
10- Create a Pathway
A pathway can create a sense of organization and lead the eye through your garden. You can use stones, bricks, or even wood chips to create a path. It's a simple and inexpensive way to add some structure to your garden.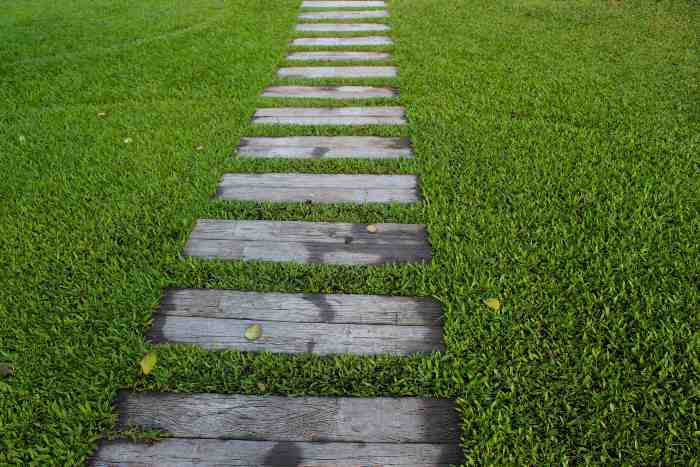 In conclusion, these 10 quick and easy garden upgrades are a great way to transform your outdoor space in just one weekend. Whether you want to add some visual interest, create a relaxing atmosphere, or just make your garden more functional, there's an upgrade on this list for you