16 Uses for Honey You Never Thought Of Trying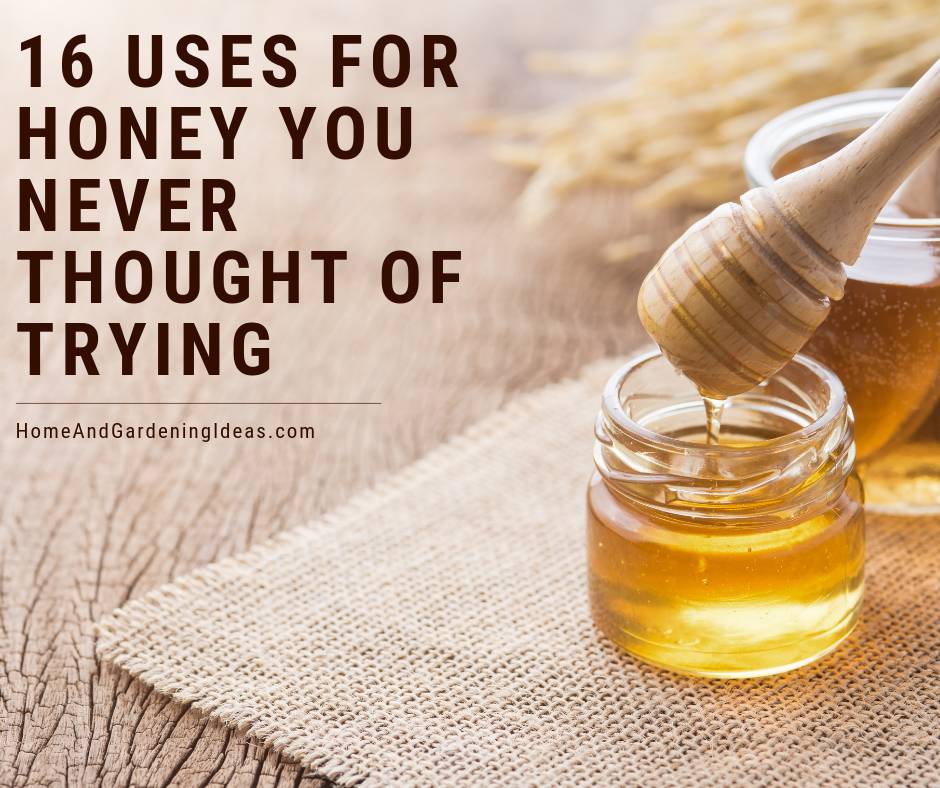 Honey has been revered for thousands of years. We know that ancient Egyptians valued honey. The famous Cleopatra soaked in honey and milk baths. Over the years, people have found uses for honey you never thought of trying.
Everyone knows that honey is a food made by bees using nectar from flowers. It's full of hidden nutrients and medicinal value. Honey is like a sticky, liquid gold, loading down with antibacterial and antifungal properties. Not many things stand up to the test of time, but honey has stood up for thousands. 
If you love honey, here are some more ways to use it. 
16 Uses for Honey You Never Thought Of 
Clean Your Cuts and Scrapes
Honey has antiseptic, antimicrobial, and antibacterial properties, so it acts like a natural version of a triple antibiotic ointment. You don't need to reach for Neosporin if you have a cut. Instead, use honey as a treatment for many types of wounds.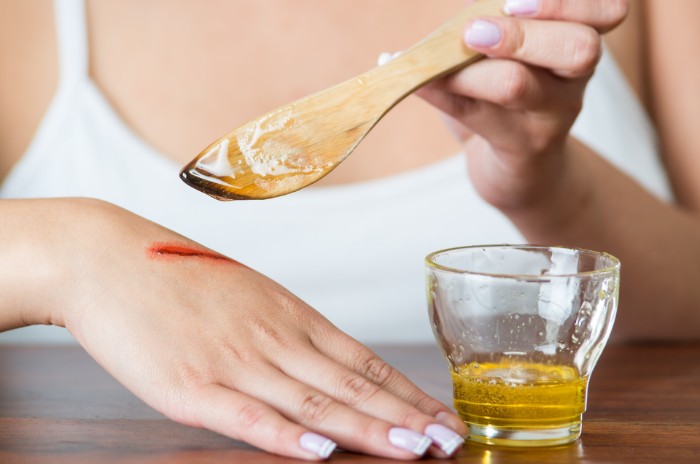 Honey is one of the main ingredients for a yummy DIY lip balm. All you need is honey, beeswax, and almond oil. When combined, it makes a sweet, moisturizing lip balm that heals cracked and dry lips. Plus, it's cheap to make. 
Did you burn your hand on the stove? Instead of reaching for aloe, reach for some honey. It is soothing and has antibacterial properties that make it great for any burn. You can even put a thick layer of honey over the burn then wrap it with a layer of gauze. 
Make a DIY Honey Moisturizer
Use honey to make a moisturizer, especially if you have some other sweet-smelling herbs. Warm the honey in a saucepan until it turns into a liquid consistency. Then, pour the honey over the herbs, capping tightly. Let it sit for a week. Mix one teaspoon of the liquid into an 8-ounce bottle of unscented lotion.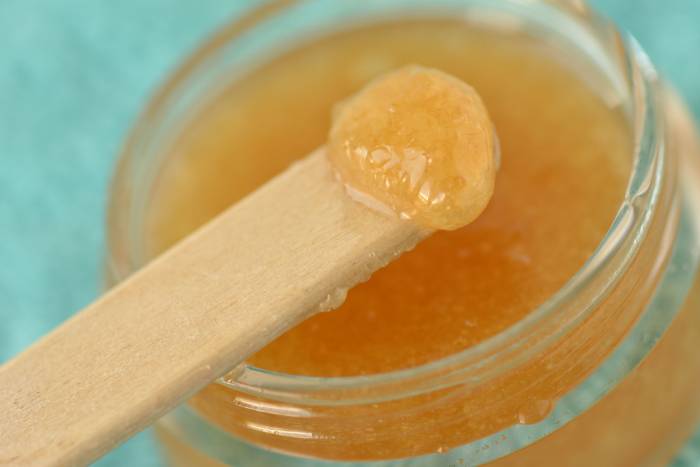 Looking for a simple snack? Add goat cheese into a bowl. Sprinkle honey and chopped walnuts over the top and bake at 350℉ until the cheese and honey are soft. Then, serve this with crackers. 
Preppers understand the honey is a valuable commodity now. So, in the event of a disaster, honey is going to be even more expensive. Stockpile it as much as possible. It can be used for trading purposes one day! Honey can be stored for years. 
Add it to Your Tea and Coffee
Instead of white sugar, use honey to sweeten your tea and coffee. It is liquid and significantly sweeter than sugar. So, you might have to try a few different cups to get the right ratio there. 
Continue reading on page 2