The Best Animals for a Homestead and Why You Need Them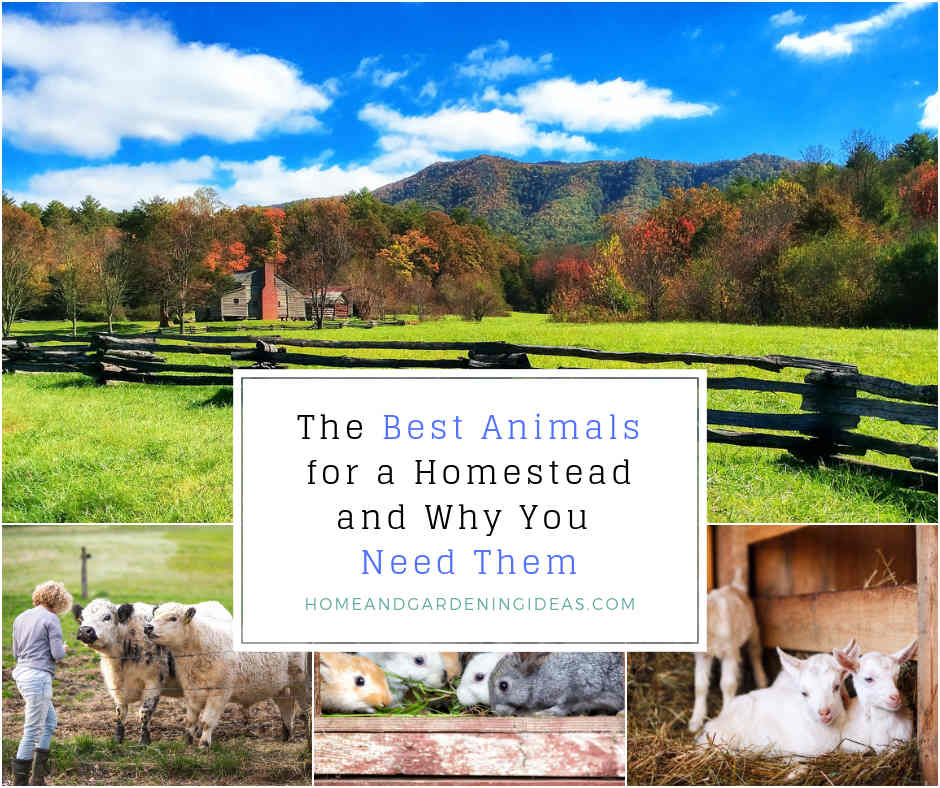 As you start to grow your homestead, you'll start to wonder about adding animals. Animals serve many purposes, but most importantly, they're a source of food for our families. If you're like most homesteaders, you don't have a ton of land to spare. You may have 5 to 10 acres available, which is plenty to have animals. If you have even more acres, adding animals isn't an issue.
For those of us with limited space, we want to make sure we pick the right homesteading animals. They need to serve a purpose and serve it well. Each animal has to earn its place because land and space is a premium we can't spare.
So, let's take a look at the options and why they might work for you.
The Best Animals for a Homestead
Chickens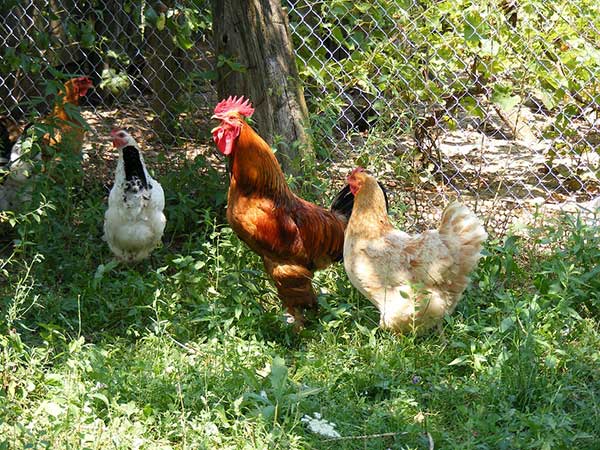 Without a doubt, chickens are the gateway animal for homesteaders. Nowadays, you can find chickens even in urban settings. Backyard chicken ownership is a thing that's popular right now.
Chickens can be raised for eggs, meat or both. Some breeds, called dual breeds, can accomplish both. If you're looking to become a self-sufficient homesteader, those are the breeds you'll want. Some people purchase breeds that are raised solely for meat, but those animals aren't sustainable.
Why? Because you have to purchase them from a supplier and raise on your own. They get larger faster and HAVE to be culled. You can't decide that little Roxie is so cute she needs to be your child's pet. No, she has to be butchered.
Here are some reasons you might want to raise chickens on your homestead.
Require little space

Scavengers – they can forage for food.

Keep away ticks.

Eat up your kitchen scraps.

Great with kids (generally).

Require little maintenance.

You can sell fertilized eggs or chicks for profit.  
Rabbits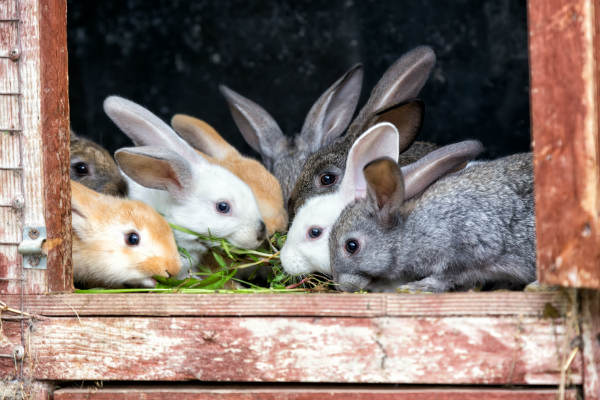 Yes, rabbits are cute and make great pets. Did you know that you can train rabbits to go in a litter box? They're quite intelligent. Rabbits are often raised by homesteaders as a source of meat. They reproduce easily. The term "breeding like rabbits" is said for a reason. You can always have some on hand if you space out the culling correctly.
A rabbit's gestation period is around one month. Each litter can have six or more babies. You typically cull the babies around eight weeks. So, the cycle is about three months long.
Reasons to raise rabbits include:
Require little space

Breeding is easy.
Great tasting meat
Good for suburban homesteaders.
Continue reading on page 2