20 Insanely Creative Ways To Rejuvenate Old Jeans

How much do you spend on a pair of blue jeans?  You can spend anything from 10 up to well sky is the limit. I spend around $30-$40.  Jeans do last a long time if you look after them but they will be a time when it is time to throw them out. So I got to wondering what you can do with my old pairs of  jeans. They don't need to just sit in your closet gathering dust anymore! Below are 20 ways to recycle jeans into creative new objects, from just adding a bit of color to turning them into a bag for a camera .
DIY: Bleach Dipped Aztec Jeans
The unexpected shapes and lines – it's just so attractive these days, don't you think? I have also been obsessing with those bleach dipped shorts with aztec print drawn over them Source: mintedstrawberry.blogspot.co.uk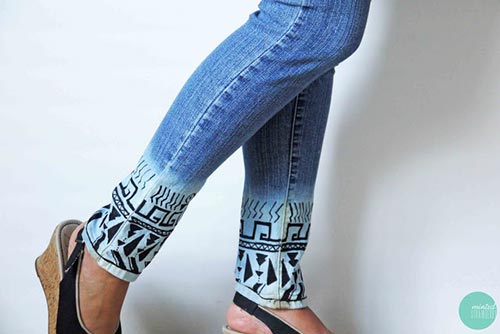 Floral Print Jeans
Floral printed jeans and pants are everywhere right now. But if you're on a tight budget or haven't found the perfect print, why not DIY your own?  Source: lovemaegan.com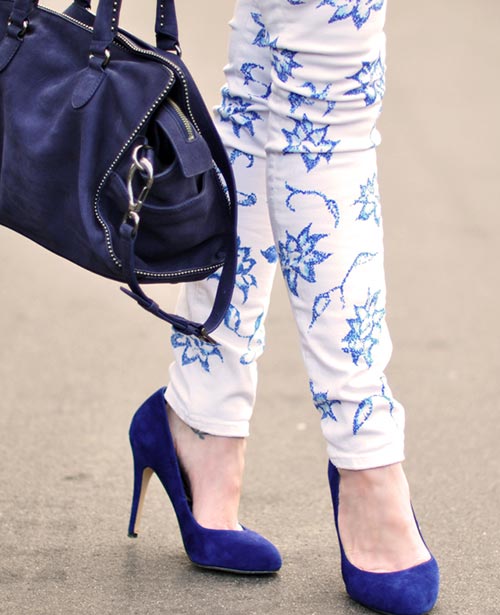 Protect the Tech
Recycle cast off denim into a convenient caddy with three separate pockets to protect delicate expensive gadgets from your keys, pens, half eaten granola bars and whatever else lurks in your backpack or purse. Source: instructables.com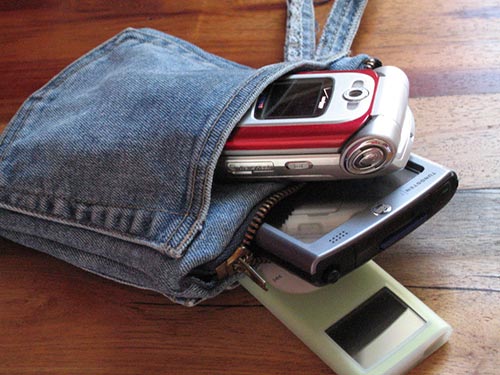 Make a Camera Cozy
This camera cozy protects your LCD and keeps your lens cap on when you toss your camera in your bag or are just carrying it around Source: evilmadscientist.com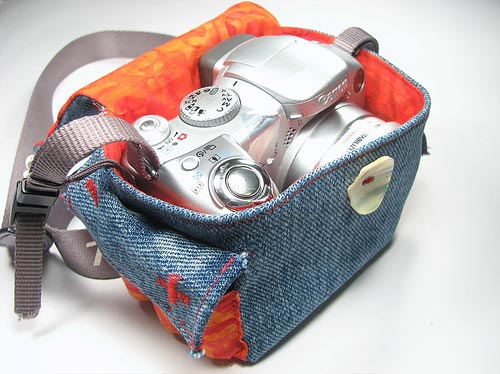 Levi Apron
I know that there are alot of aprons out there. A LOT. all different sizes and colors. Some with ruffles and some without. But this is the apron I use and I love love love it. Source: agirlandagluegun.com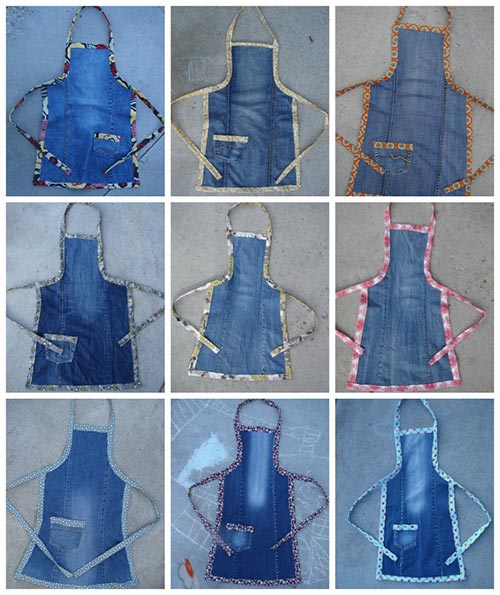 Paint Splattered Jeans
This is a simple way to add some color to your jeans. Source: miss-kris.com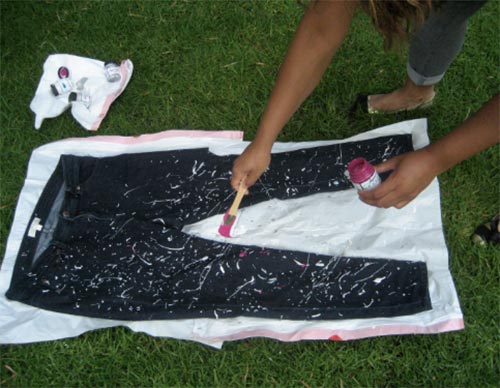 Make Your Own Foot Wear!
In this class you will discover how to turn an old unloved pair of jeans into hip, recycled slippers. Source: donight.tumblr.com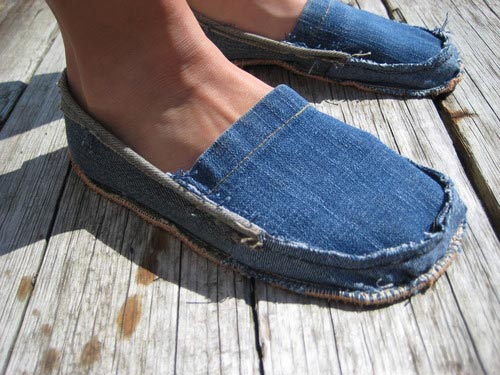 Turn Bootcut Jeans into Skinny Jeans
Can't seem to shake those old bootcut jeans in your closet? But never wear them? With a couple zippers, a few trials on the sewing machine and a little hackery, it's surprisingly simple to turn them into skinny jeans! Source: brit.co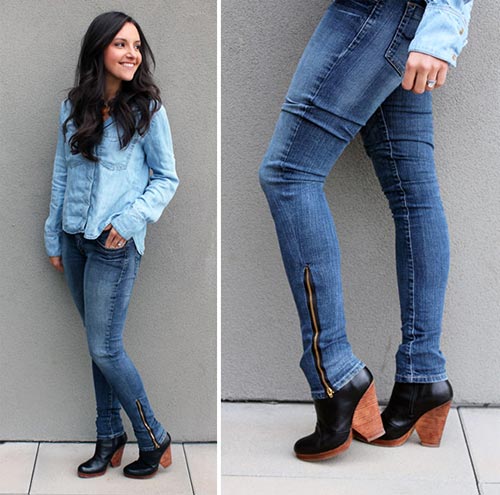 Denim Pillows
Not really in good enough shape to donate, or make into shorts, but well worn and soft, you just wonder what can you do with them? Denim pillows may be your answer. Source: infobarrel.com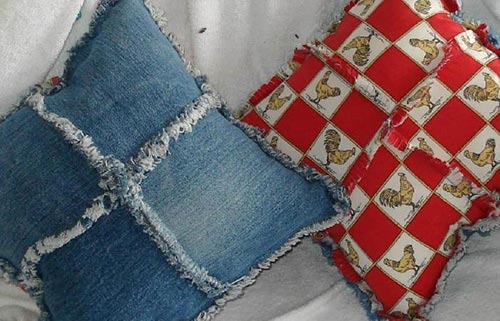 Jeans skirt
Turn that old pear of jeans in to a skirt using a bit of lace to extend the skirt to the desired legth. Source: mirtesen.ru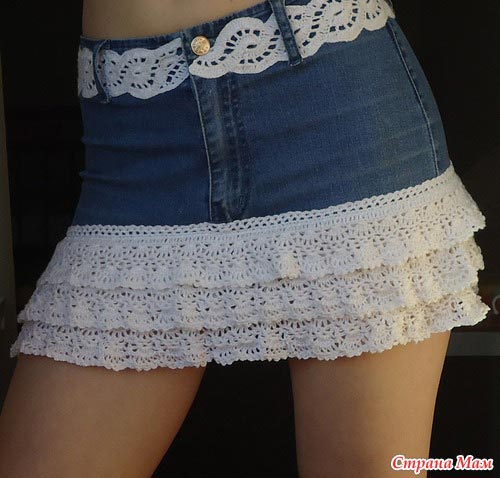 page 2 0f 2