8 Ways Apple Cider Vinegar Can Help Care For Your Chickens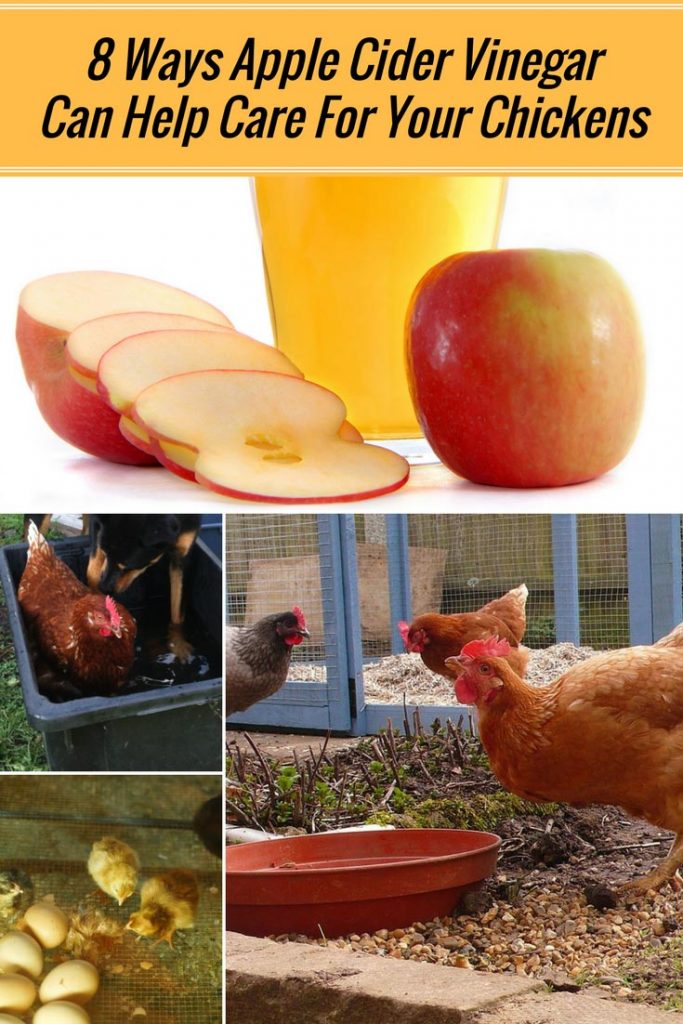 Apple cider vinegar is truly a miracle elixir with enumerable applications, in and out of the coop. Vinegar is made using 2 consecutive fermentation processes. The type of vinegar produced is determined by the item being fermented, not by the process. For example, red wine vinegar is made by fermenting red wine to alcohol and then fermenting the alcohol to acid. Similarly, apple cider vinegar is made with apple cider. The result of this chemical process, vinegar, is worth far more than the sum of its parts, particularly when it's apple cider vinegar.
Poultry farmers were quick to realize that the health benefits humans enjoy from consuming apple cider vinegar transfer to chickens as well. It's particularly useful for stressed out birds which are more likely to have compromised immune systems and therefore more susceptible to disease and parasites. Apple cider vinegar boasts a range of minerals, trace elements, and vitamins. It's also good for digestion, lowering pH in the stomach, clearing respiratory distress, and blood detoxification. There's a reason it's a long-standing household staple.
In addition to its health benefits, apple cider vinegar is a natural antiseptic and mild antibiotic. Like most vinegars, it's a wonderfully versatile cleaning agent. To get the most out of apple cider vinegar intended for consumption, be sure to buy raw, unpasteurized apple cider vinegar. You can find this in health food stores alongside the pasteurized iteration, but it's much more affordable to buy large containers of it at your local farm and garden store. You'll be amazed by all of the different ways that this one substance can make your life easier and your chickens healthier.
Go to
page 2
to see 8 ways to use apple cinder vinegar can care for your chickens