5 Home Remedies for an Irritating Sore Throat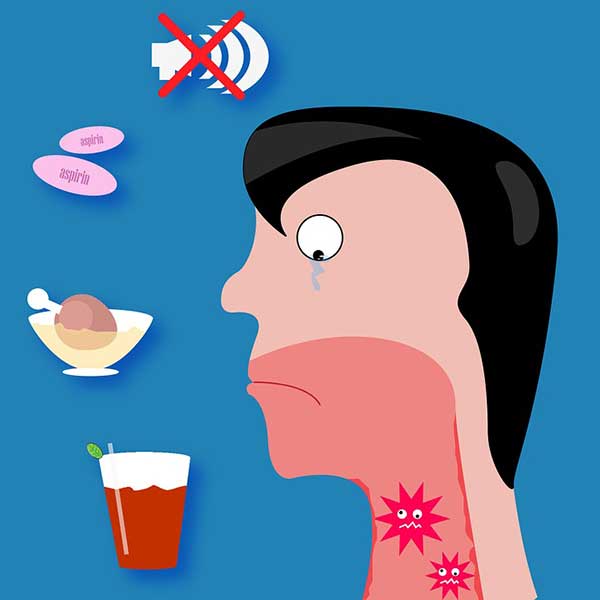 Fall to spring brings on a higher amount of colds for most people. Sore throats go hand in hand with colds and the flu. Any increase in mucus or development of a cough can lead to a sore throat. Sore throats are rarely a major issue, although you should watch to make sure you don't develop strep throat. Otherwise, a sore throat is a painful annoyance that leads to discomfort and hoarseness. None of those things are enjoyable.
Luckily, there are dozens of home remedies that you can try to use to soothe your inflamed throat. It may take trying a few different remedies to see what works best for you. Some remedies are more popular and well-known, so let's take a look at the five best home remedies for a sore throat. Your sore throat will be leaving soon enough!
5 Home Remedies for an Irritating Sore Throat
Gargling Salt Water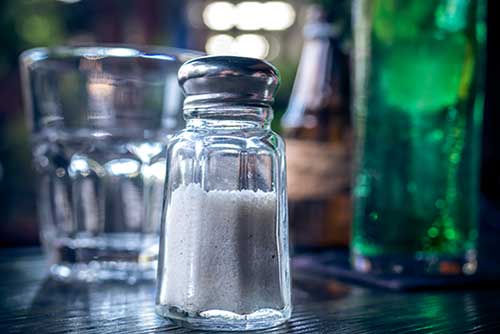 One of my favorite tricks for a sore throat is to gargle salt water. Yes, salt water isn't the most delicious thing you might taste today, but it helps to calm the pain. Gargling warm salt water has been used for decades as a treatment because it decreases the swelling of the mucous membranes.
The purpose is to pull out fluids from your throat that is leading to the inflammation of your larynx. Every time that you gargle, you pull more and more fluids from your throat. Soon, you'll notice a decrease in pain and that it is becoming easier to swallow.
Gargling salt water also happens to be one of the easiest home remedies. All you need to do is add a half of a teaspoon to a full teaspoon of salt in your glass of warm water. Mix it to dissolve the salt completely then gargle. You can do this whenever you feel it is needed, but at least three times a day to make a noticeable difference! Try not to do it too often, so you don't dry out your throat.
Honey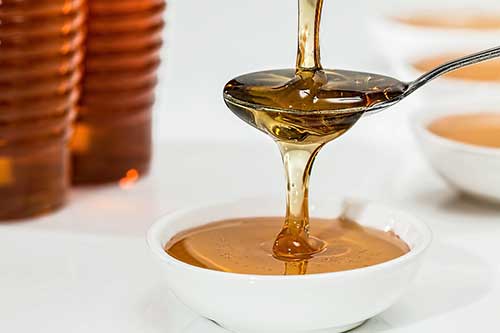 Incorporating honey into your day is a traditional way to soothe a sore throat. All honey works for treatment, but raw and manuka honey tends to be the ideal choices. Why is honey so loved for sore throats? Honey contains antiviral and antibacterial properties that can cure the cause of the inflammation. Also, honey is a natural wound healer, usable on all parts of your body!
To use honey to soothe your sore throat, there are several methods. You can eat tablespoons of plain honey when your throat is aching. That method is great for coating your throat, but some people don't like the texture.
Another choice is to add honey to a cup of herbal tea (chamomile is great for sore throats). If you have children, you can try making your honey lozenges or lollipops to help soothe their throats. No matter what method you pick, you can use honey as often as you like! However, if you do have kids, make sure they are at least a year old before consuming honey.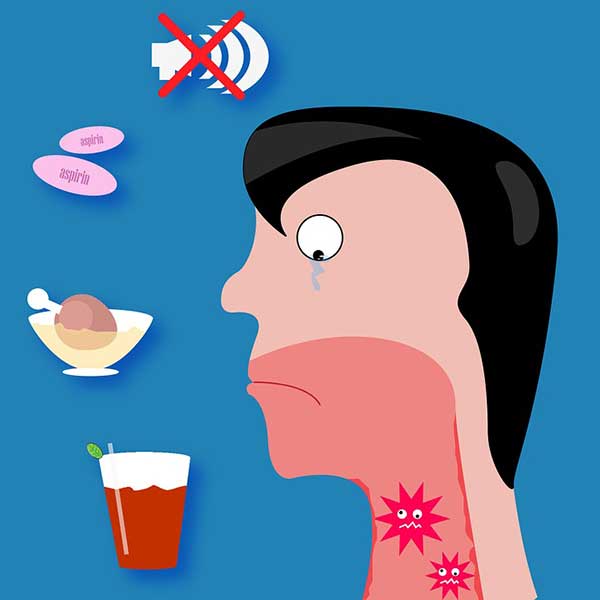 Apple Cider Vinegar
Apple cider vinegar is all the rage right now! People are finally discovering the many uses of ACV, and one of them is fighting sore throats. ACV has natural, antibacterial properties, as well as antimicrobial effects that fight infections that lead to sore throats!
You might hesitate to use ACV because of the taste and acidic nature. However, that acid is what will help reduce the mucus in your throat and stop the spread of bacteria! So, how can you use ACV to soothe your throat? One of the easiest methods is to dilute one to two tablespoons of ACV in a cup of water, then gargle it. Try sipping the mixture as well (add honey to help with the taste).
Peppermint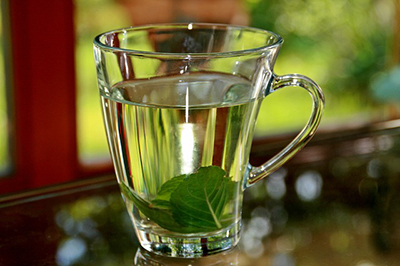 Peppermint might give you fresh breath, but it also can help relieve sore throats. Some people create a diluted peppermint essential oil spray for their throats, similar to what people use for sunburns. Peppermint, which contains menthol, can calm your throat, cough and reduce mucus.
Why is peppermint a treatment for sore throats? It contains anti-inflammatory, antibacterial and antiviral properties. All of these amazing properties can help your throat soothe and heal. You might try diluting peppermint oil and rub it along your neck. Another great choice is drinking some peppermint tea!
Chamomile Tea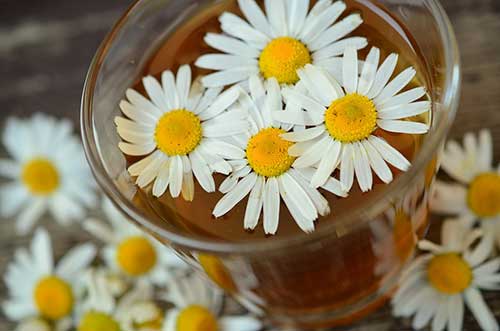 The last remedy that is commonly used is chamomile tea. You might already know that chamomile is known for its calming and soothing effects. Chamomile is typically used for aiding sleeping problems. However, it also can help soothe your throat due to its natural anti-inflammatory, antioxidant and astringent problems.
While chamomile tea is the most beloved choice, another trick is to inhale chamomile steam. How do you do that? Simply create a tent with a towel over a pot of hot water. You can either add dried, chamomile flowers directly to the pot or a few drops of chamomile essential oil. Either way, you get the same effect!
Chamomile tea is a great choice. If you grow your own herbs, making your own tea bags is easy and frugal. However, don't fret if you don't grow herbs. Chamomile tea is readily available in all grocery stores.
These five choices are far from the only options you have. Sage, ginger and marshmallow root are also known for their sore throat healing properties. Some people prefer to gargle with baking soda rather than salt water. The number of home remedies available seems to be endless.
Thankfully, a sore throat rarely is something to worry about, but there are some signs that it has developed into something more serious. Strep throat typically comes with a fever, headache, white or yellow patches on the back of your throat, and a severely red throat. If you think your symptoms are continuing to get worse and suspect strep throat, head to the doctors before it gets worse. Strep throat is contagious and rather uncomfortable.