10 Vintage Life Hacks From The 1900s That Actually Still Work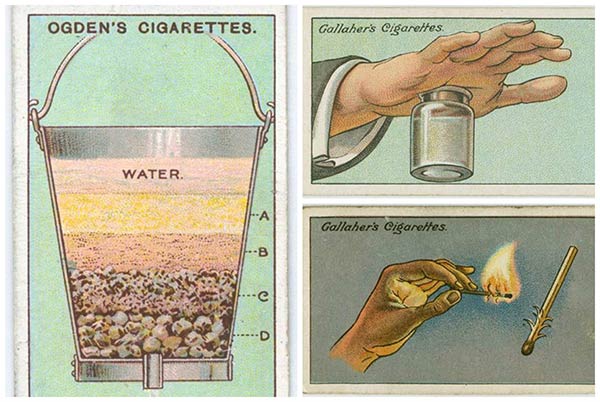 In the late 1880s, cigarette manufacturers began inserting stiffening cards into their paper packs of cigarettes to strengthen the containers. It wasn't long before they got the idea to put artwork, trivia, famous people, and pretty girls onto those cards, grouped into collectible series.
How To Kill a Tree Stump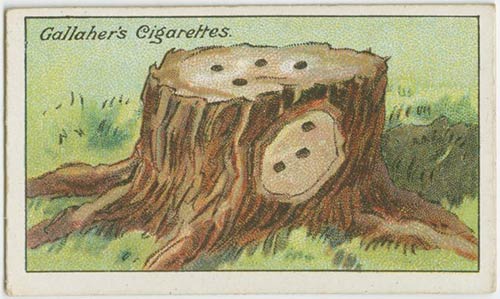 "If a tree stump is not removed from the ground, it often starts sprouting and strong undergrowth result. To prevent this holes should be bored in the top of the stump, and a patch of bark cut from the side and more holes bored there. A mixture of solignum and salt filled into theses holes will soak through the tree stump and kill it.
How to make a fire extinguisher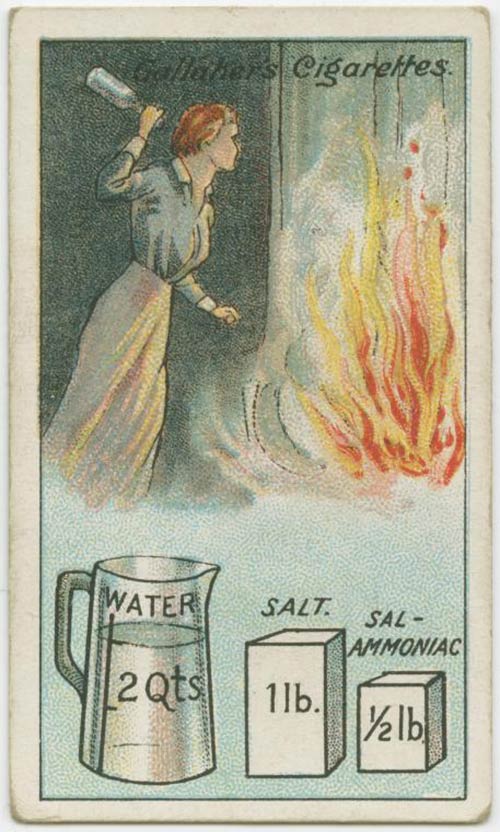 "Dissolve one pound of salt and half a pound of sal-ammoniac in two quarts of water and bottle the liquor in thin glass bottles holding about a quart each. Should a fire break out, dash one or more of the bottles into the flames, and any serious outbreak will probably be averted."
How to make a water filter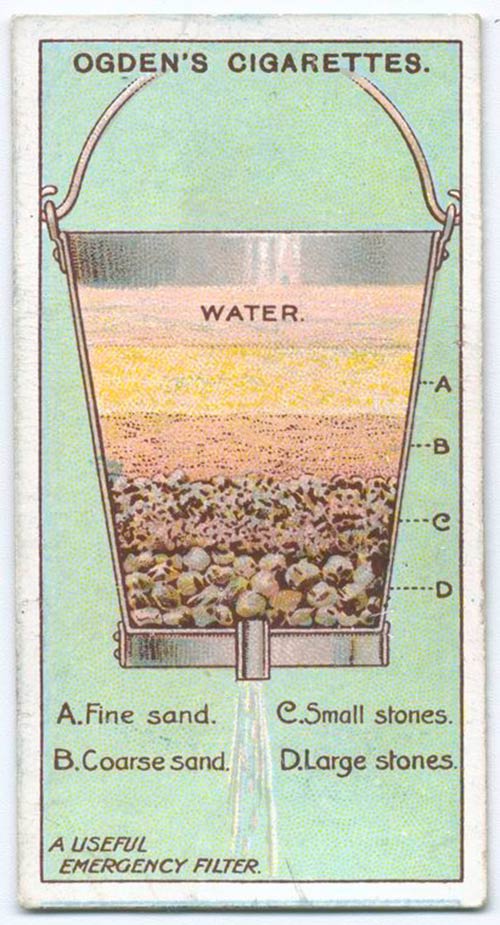 "A most handy and efficacious filter can be made out of an ordinary perfectly clean zinc water pail, through the bottom of which a hole has been drilled and a small pipe fitted. The water percolates through the layers of fine and coarse sand, and clean picked gravel and stones, with which the pail is filled, filtering through to the bottom in a clear state."
How to preserve eggs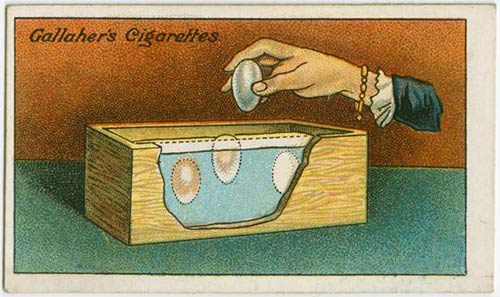 "Eggs for preserving must be newly laid, and by simply putting these into a box or tin of dry salt-burying the eggs right in the salt and keeping it in a cool dry place — it is possible to preserve them for a very long period. No air whatever should be allowed to get to the shell."
How to stop a mad dog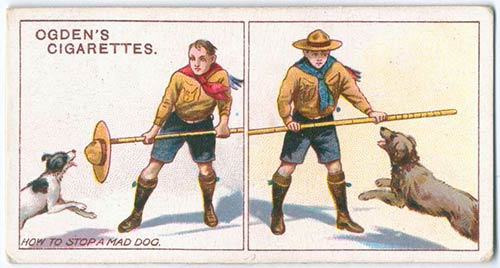 "A scout's staff, a walking-stick, or even a handkerchief or hat may be held before you as shown. The dog invariably endeavours to paw down your defense before biting, thus giving you the opportunity of disabling him by a kick."