How To Wash & Whiten Yellowed Pillows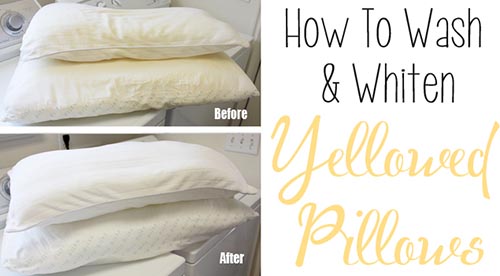 When you perspire while sleeping, you may be left with yellow sweat stains on your pillows. The stains may also be the result of drool. Some pillows feature a protective cover that you can simply unzip to remove; other pillows are unprotected.
No matter what type you have, you can remove the yellow stains Yellow pillows are sad to look at and, frankly, disgusting. Don't throw a pillow out if it's not time yet. A quick wash will get it back to its pure white, original state.
How To Wash & Whiten Yellowed Pillows