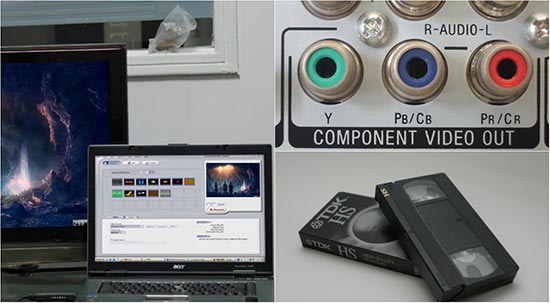 It's a More Technologically Advanced Day and Age so Why Would You Transfer VHS Tapes to Your Computer?
VHS tapes sound ancient when compared to Blue Ray and video streaming via gaming consoles don't they? These "media fossils" may seem to not be worth the bother at first glance but you can find this transferring process to be important upon closer look. Most family VHS tapes hold important memories that you do not realize are special until you watch them. If you decided to leave these memories on a VHS tape, you risk the chance of losing that memory when the VHS tape no longer works.
Or, you may find yourself in a period of time with technology that can no longer accommodate VHS tapes. Having the VHS tape content transferred to your computer makes your computer serve as a more reliable backup for protecting the content. Once the content is transferred to the computer, there is even a way to transfer all of it from the computer to a DVD so you can watch it with more modern media formats. This can be a great surprise gift for any occasion to those you love!