How To Make Your Own Concrete Countertop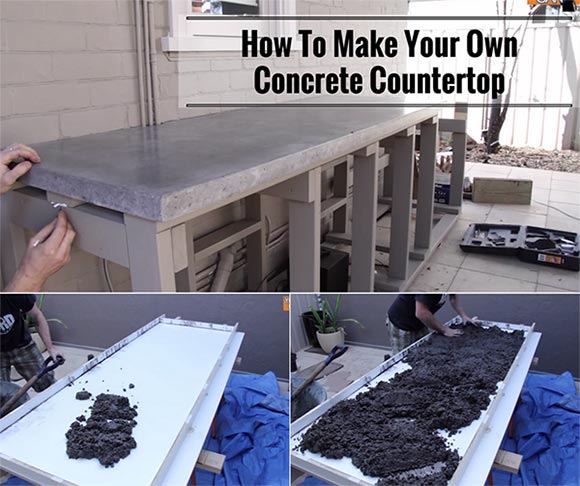 Why Would You Want to Make Your Own Concrete Countertop?
Have you ever gone shopping for countertops? There may be a vast variety of selections to choose from but there is usually a hefty price tag attached to it. If you are in the market for a new countertop, you may find it better in your financial interest to make one yourself instead of paying for materials, delivery, and installation. On that note, you can build and place your countertop as soon as you want to.
Buying one from a company would force you to have to wait on the time it takes for the company to get the product, delivery and however long it takes for the workers to install it. Making your own countertop allows your product to be unique and helps you develop a skill set. If you become good at it, you could make countertops for other people and make extra cash on the side! Finally, the concrete is very durable and not as likely to chip so easily.

Thanks for checking out  "
How To Make Your Own Concrete Countertop
". If you found this article interesting please consider sharing it on Facebook and Pinning it on your Pinterest boards, this will help spread the word and help hundreds of people see this info too, Also let me know in the comments below if you would like to add any more info to this article…