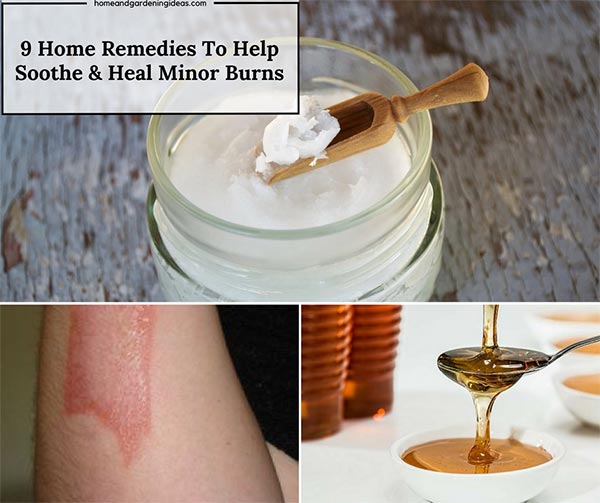 Below, you'll find 9 of the most convenient home remedies to treat minor burns:
1. Honey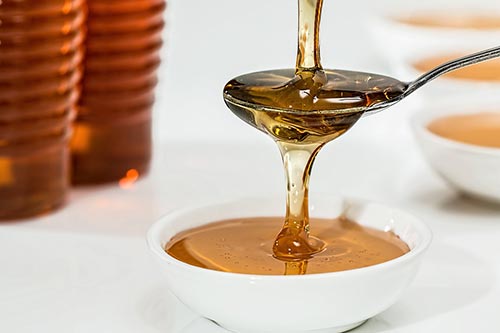 Honey is a surprisingly versatile topical remedy for burns; it relieves pain, cools the affected area, and promotes healing in the skin. Its pH balance is naturally inhospitable to bacteria, making it useful as a topical antibiotic, anti-inflammatory, and disinfectant. It can even lessen your chances of developing hypertrophic scars.
2. Raw potato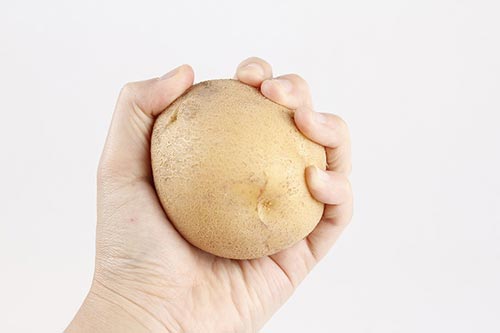 You might be wondering if this is a joke: raw potato? Really? Believe it or not, raw potato can alleviate your pain and minimize your chances of developing blisters. It has anti-irritating properties that soothe your skin if applied immediately after the burn occurs. You can either grate some potato to apply to the burn or cut off a slice of potato. Either way, make sure the potato releases its juice directly over the affected area. Apply the potato for about 15 minutes.
3. Black tea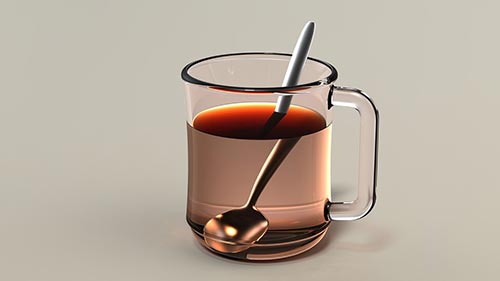 The tannic acid in black tea can help with burns and inflammation by drawing the heat out and making them less painful. The tannic acid compounds also make black tea a good home remedy for toothaches, among other things. You can use the tea bags in one of two ways: either brew the tea and dip a clean cloth into it to apply directly to the burn or place a couple of cool, wet tea bags directly onto the affected area. Use gauze to hold the tea bags against the burn.
4. Vinegar
White vinegar actually mimics the effects of aspirin due to a shared component called acetic acid which helps to relieve inflammation, itching, and pain. It naturally draws heat from burns, which helps with the pain, and white vinegar also has astringent and antiseptic qualities which help prevent infection. You can directly apply the vinegar using cotton balls or dilute the vinegar and apply a paper towel compress.
5. Mint toothpaste
Menthol is naturally cooling and paste is easy to apply to a burn. A tube of minty toothpaste constitutes the perfect home remedy for first degree burns. Before applying the toothpaste, run the burned area under cold water for several minutes.
6. Essential oils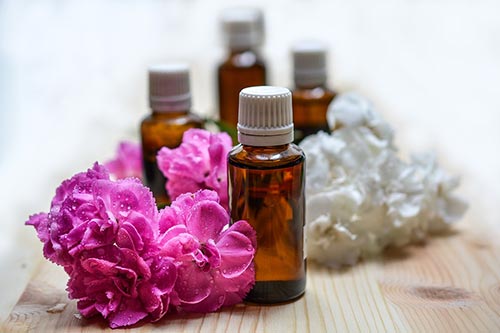 There are several essential oils with antimicrobial and anti-inflammatory properties that can help to alleviate pain and promote healing. The efficacy of lavender oil was discovered in the early 1900s when a French chemist plunged his burned hand into a vat of lavender oil and experienced dramatic results. His hand healed quickly and the pain decreased. Witch hazel and tea tree oil are also effective remedies for first degree burns. Simply combine one teaspoon of essential oil with 2 ounces of water. Use a misting bottle to gently mist the burned area as needed.
7. Coconut oil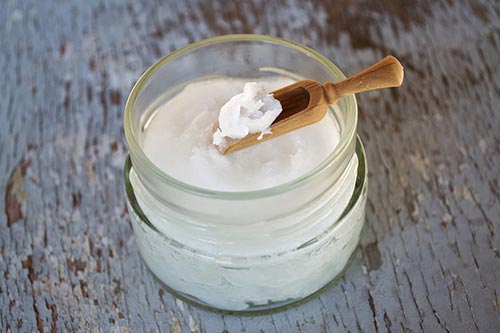 Coconut oil is a miracle cure in many situations and burns are no exception. It contains fatty acids that are naturally antibacterial and antifungal and will therefore prevent infection. Coconut oil also contains vitamin E, which promotes healthy skin and healing. Use coconut oil immediately after getting a burn to prevent infection and promote healing. Coconut oil is solid at room temperature and becomes liquid when warmed. You can easily spread a small amount gently over the burned area whether it is in liquid or solid form. You can also use it later, with a splash of lemon juice in it, to reduce scarring. The acidity of the lemon juice will lighten the scar and the coconut oil will promote healthy skin cells.
8. Milk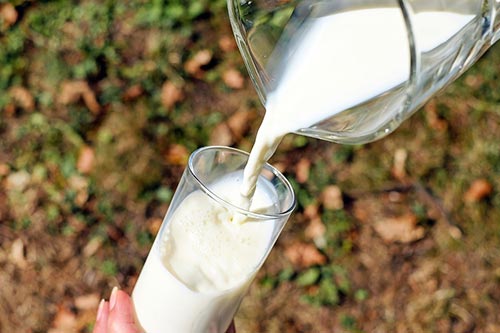 Milk is full of fats and proteins which naturally soothe burns. Either immerse the burn in a bowl of milk or make a cool compress. It takes about 15 minutes to work. If you are out of milk, you can use whole milk yogurt for a similar hydrating and cooling effect. It's a natural antidote for parched skin. It also works wonders for a burned tongue. Slowly drink the milk or hold it in your mouth until the pain subsides.
9. Vanilla
The alcohol content of vanilla extract actually creates a cooling effect as it evaporates from your skin. For minor burns, apply a small amount of vanilla to a cotton ball and hold the cotton ball against your burned skin or gently dab it. You should almost immediately feel relief and, for an added bonus, you will smell fantastic!