4. Use steam to clear the way.
This method is very similar to the sweat option. Steaming your face can reduce the appearance of blackheads by softening the bacteria or dead skin cells that are creating the blackhead. These softened blockages are therefore mobilized. The gentle heat may get you sweating too, which is an added bonus as that sweat can help to more thoroughly rinse out this softened debris.
To try it out by getting a pan of water boiling. You don't want to overheat your face as that can be an irritant, so let the pan of water cool for awhile until it's a warm but comfortable temperature. Next, cover your head with a hand towel and lean over the warm water for 5 to 15 minutes.
After this, be sure to rinse your face with warm water and then pat to dry with a fluffy, clean towel. This rinsing and pat-drying is necessary as that is the time when the blockages are finally removed.
Moisturize accordingly and repeat this process a few times a week.
5. Treat with baking soda.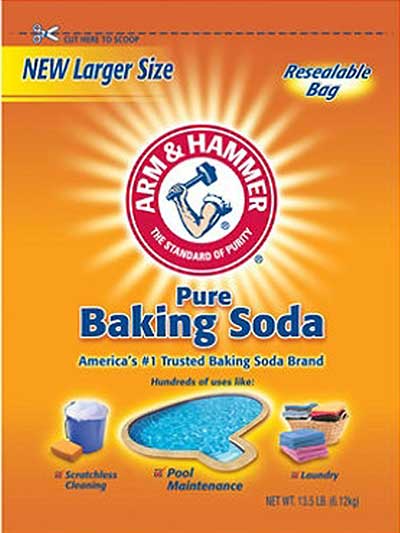 Baking soda is one of the handiest antiseptics, and a clever DIYer will already have plenty of uses for it around the house. When it comes to fighting blackheads, you can trust baking soda to help you out here too.
This remedy will rinse the follicles and pores in a new way: by entering the pore, drying, and then taking any dirt or debris out during the rinsing process.
Mix about a tablespoon of baking soda with only enough water to make a paste-like substance. Apply this directly to your problem areas and allow it to dry. Once the solution has dried, gently rinse off with warm water.
Moisturize as needed and try this treatment only 1 or 2 times a week to prevent flaky skin.
6. Try an epsom salt rinse.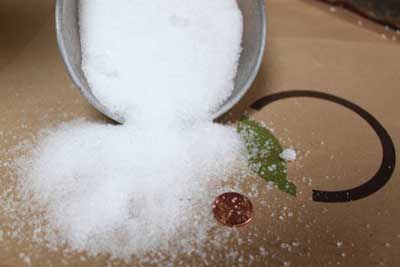 Many all-natural remedy connoisseurs will know about the power of epsom salts to ease muscle pain, but a lesser-known use for epsom salts is as an effective skin rinse. Epsom salts help not only to wash away excess oil from the skin but also to unclog pores.
Rinse your face with water and pat-dry with a towel. Then, mix and stir together one teaspoon of epsom salts with a half cup of warm water and a few drop of iodine. Dip your finger in the mixture and then distribute thoroughly to problem areas. Allow the solution to sit and dry completely. Then wash your face with warm water and pat to dry.
Page 2 of  2