5 Way To Keep Ticks Out of Your Garden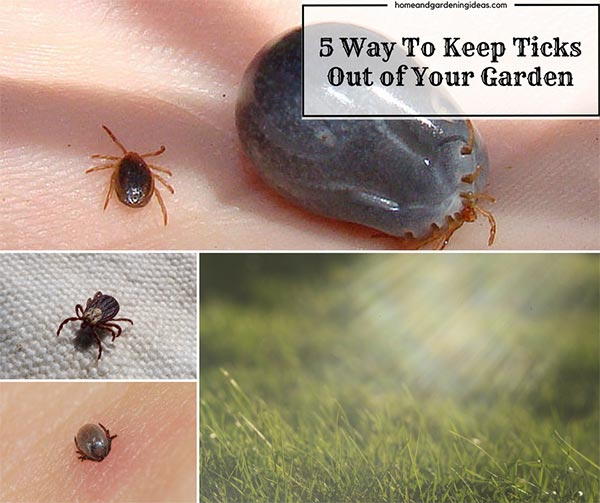 1. Regularly mow your lawn
Begin by removing overgrown sections of brush and grass; these areas are the preferred habitat of ticks as they wait to attach to a passing animal or human. Keep your grass cut short to deter them. Ticks are much more drawn to tall, unmown areas and shrubs. Ticks like a dense, shady, slightly damp environment. So, keep your bushes pruned to avoid providing shady habitat. Let in the sunlight as much as possible; ticks become dehydrated quickly in direct sunlight without a host.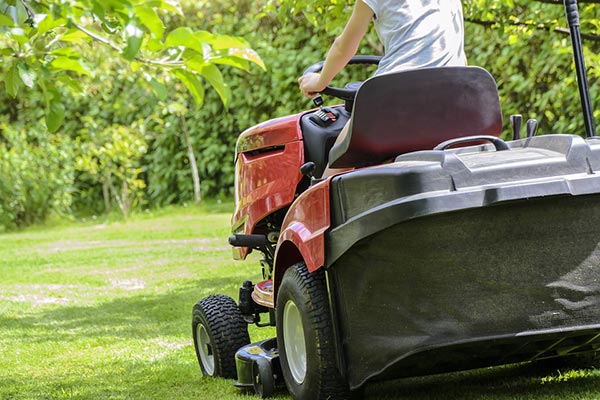 2. Maximize sunlight
Ticks require a humid environment. They dry out when exposed to full sun for too long. The best way to remove moisture in the summertime is by exposure to sunlight. So, keep your woodpile neatly stacked and prune back bushes and trees to let in as much sunlight as possible. Ticks love moisture. You can create a safe zone around your property by keeping it sunny.
3. Control host populations
Deer can do a lot of damage to your yard and garden even if they aren't carrying disease ridden parasites. Deer ticks in the mid-Atlantic, northeast, and north-central states are very likely to carry disease. According to the CDC, blacklegged ticks on the Pacific Coast, who also feed on deer, are known to spread Lyme disease. The ticks both feed and reproduce on the deer. Clearly, it's a good idea to keep deer out of your yard as much as possible.
The best way to keep deer out of your yard is with a tall, sturdy fence. It should extend underground partway to discourage digging and have no gaps. Enclose your yard or garden completely; otherwise, deer will find a way around the obstacle. Also, deer are excellent jumpers and can clear a fence under 8 feet tall. Some deer can even jump a fence that high. If you have a fence that might not be tall enough, try strategically placing obstacles that might inhibit ease of takeoff or landing, such as large branches, lawn chairs, or thorny bushes.
Deer dislike plants with irritating textures or a strong fragrance. Ask someone at your local nursery for plants that are considered deer repellent. Place these plants around the perimeter of your yard or garden. Deer also dislike plants that seem edible but either taste bad or hurt their stomachs. Some deer repellent plants include foxglove, lupines, lavender, and Echinacea. If it smells good to you, there's a good chance that it will smell bad to a deer. The leaves of American Beautyberry bushes have been shown to repel ticks.
To discourage other host animals, such as rodents, try treating the area with ammonia or planting spearmint around the perimeter. Most animals and insects will be dissuaded by well-placed spearmint.
4. Raise chickens
If you are in a position to do so, raising chickens is a terrific way to keep tick populations in check. Not only do chickens provide delicious, fresh eggs, they also eat bugs. They naturally peck and target insects and, unlike some types of wild birds, chickens do not carry ticks themselves.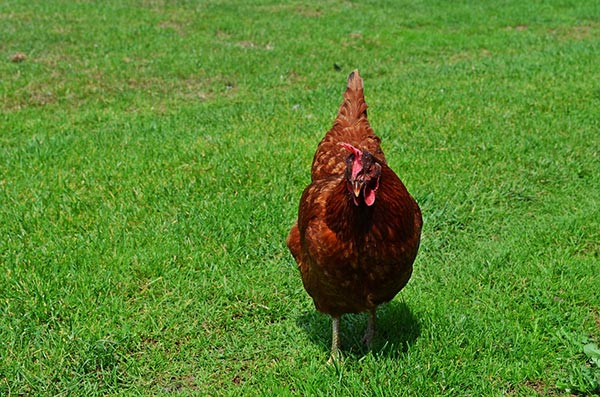 5. Use only organic pesticides
One of the most effective natural pesticides is garlic. It works for mosquitos as well as ticks. Simply make a spray using 4 cloves of minced garlic, a teaspoon of dish soap, a tablespoon of mineral oil, and 2 cups of water. Combine the garlic and mineral oil. After 1 day, stain out the garlic and add the dish soap and water to the remaining mineral oil. This ratio is concentrated. Use 2 tablespoons of this with every additional 2 cups of water. You don't want to damage your plants by making the mixture too intense. Once your mixture is ready to use, spray your entire yard.