3 Homemade Natural Weed Killer Recipes Tested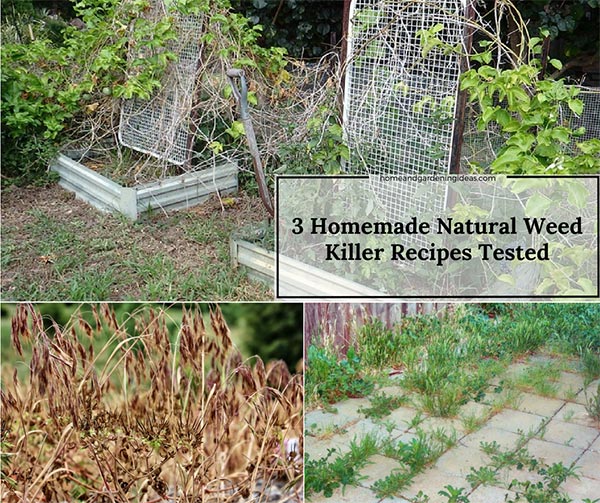 Is It Worth Your Time to Watch the Video for Recipes?
A common problem people are running into is that a lot of weed killing recipes claiming success do not actually work. This results in money, time, and effort wasted. If you take a moment to watch the video, you will be able to visually see how not one but three homemade weed killer recipes work. That way, you can feel more comfortable when buying ingredients for the natural recipe while being confident as you make the recipe and spray it on weeds. There is one pitfall to using these recipes and that is the amount needed of a certain ingredient. However, this may be no concern for you. If you the visual results concern you about retaining healthy green grass, the video tells you why you should not worry.
Why Take the Effort to Make a Weed Killing Recipe Rather Than Buying a Store-bought Weed Killer?
Many store-bought weed killers contain undesirable chemicals in the liquid mixture. A lot of people find this to be an unattractive quality when looking for a weed killer to use; especially when the weeds are located around other grown plants or food. If you are one of those people, using a natural recipe will help you feel better and eco-friendly while going about removing pesky weeds. Using a natural recipe may be more cost efficient when compared to having to use store-bought products multiple times to get the same job done. Also, these natural recipes contain ingredients that are common household items. This is ideal for someone who does not have time or money to run out to the store for weed killer.
1st Recipe
2nd Recipe
3rd Recipe