24 Things You Can Cook In A Waffle Iron
Turns out your that the humble waffle maker can do a lot more than just make waffles. Many foods cook beautifully in a waffle maker, especially bready, doughy, and eggy ingredients. Did I mention bacon? Yes, bacon, too. Just make sure you have plenty of cooking spray available as many of the foods can stick to your waffle iron.
Did you know there are actually plenty of other foods you can make with your waffle iron? Here is 24 things you can cook in a waffle iron. Let me know in the comments below if you make something in your waffle maker that is not on the list.
Macaroni and Cheese Waffles
The waffles that came out were…okay. The flour and egg-based batter sort of takes away from the gooey, macaroni-and-cheesiness of the whole thing. Source: seriouseats.com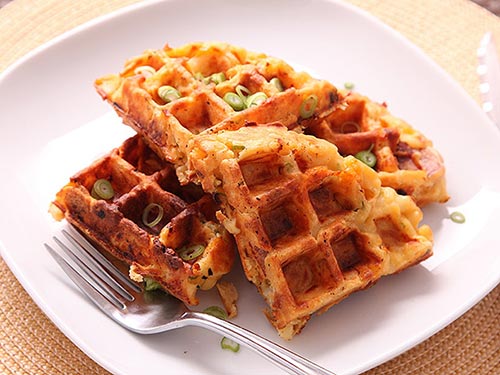 Waffle Chicken & Cheese Quesadilla
Okay, now we're ready for the Quesadilla's. Heat up your waffle maker and let's get started. Source: momommamoney.blogspot.co.uk<class="post-header-line-1″>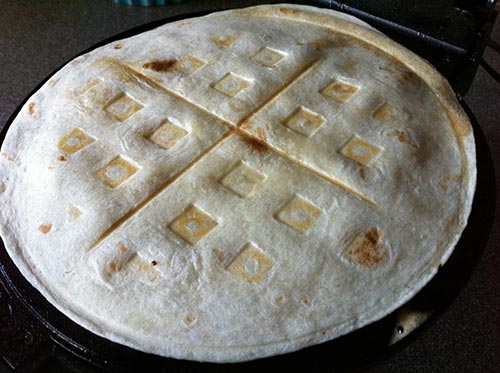 Waffled soft pretzels
These go stale fairly quickly and are best eaten the day they are made. However, they keep beautifully in a zip-top bag in the freezer. Source: willitwaffle.com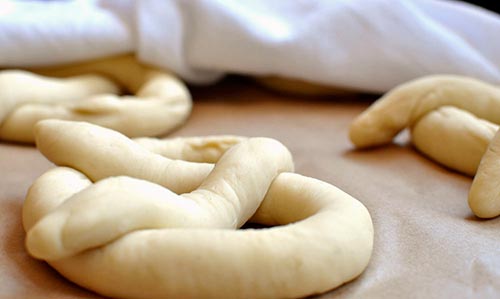 Real Deal Waffle Donuts
Waffle Donuts that require no yeast and are ready in 15 minutes or less. Glazed or dunked in chocolate… you choose! Source: deliciouslyyum.com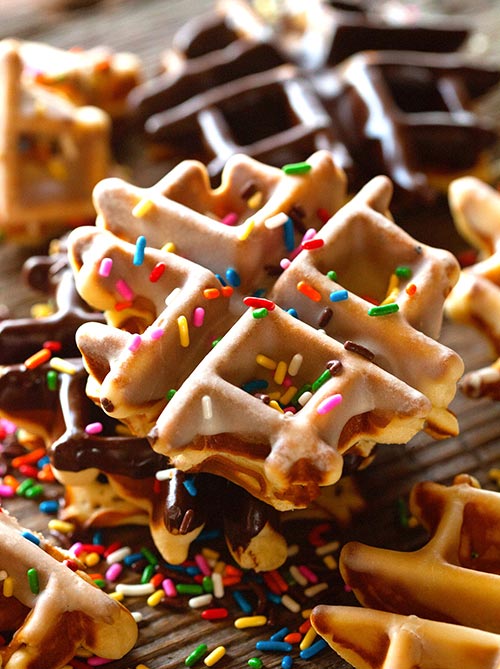 Chocolate Waffle Brownies
I love brownies. I love waffles, so why not combine them 🙂 Source: babble.com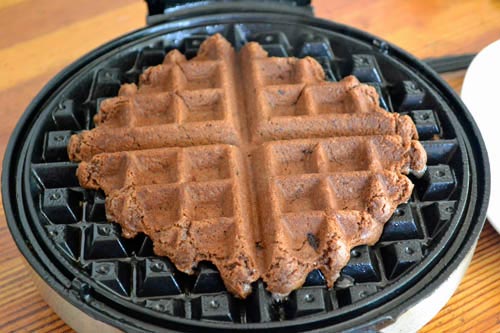 Chocolate Chip Cookie Waffles
If you'd like, form the cookie dough into balls, place on a tray to freeze and then, once frozen, pour the balls of dough into a zip-top bag. The frozen dough can go right onto the waffle iron. Source: willitwaffle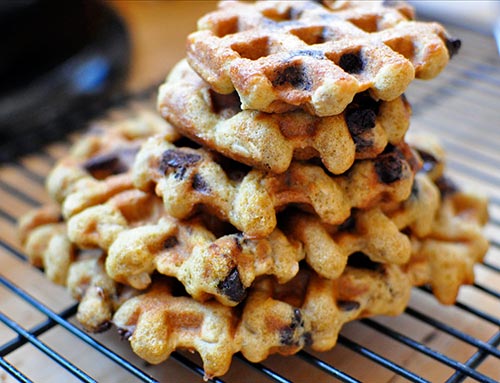 Waffled cupcakes
I'm a little skeptical of the cupcake bakery phenomenon, but those cupcakes are a strong argument in its favor. Source: willitwaffle.com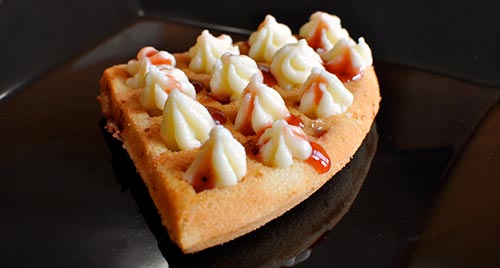 Waffle Iron Carrot Cake
Carrot cake is one of my favorite flavors, this is one recipe ill be trying asap. The foundation of the recipe I've spliced together is a simple but delicious buttermilk waffle recipe Source: willowbirdbaking.com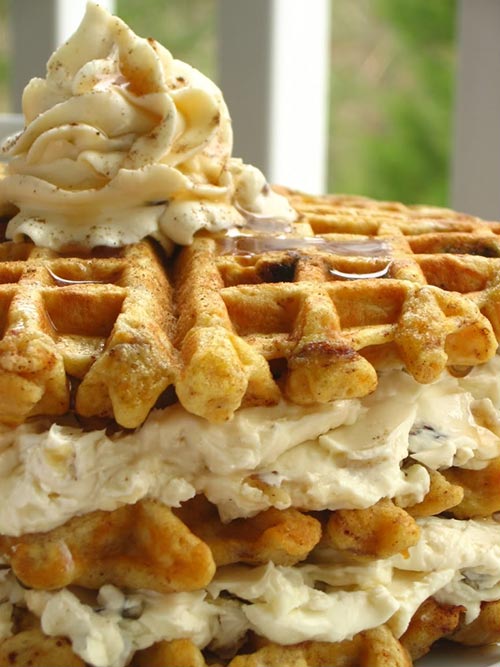 Cinnamon Rolls in a Waffle Iron
If you would like to learn how to make cinnamon rolls in a waffle iron, all you need is a tube of refrigerated Cinnamon Rolls and of course, a waffle iron! Any kind of cinnamon rolls should work Source: ahensnest.com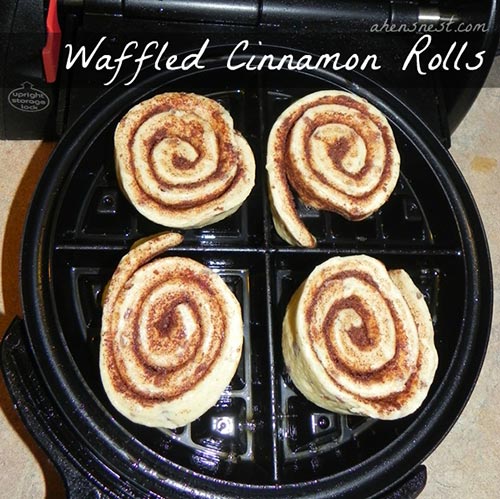 S'mores
Now, take a good look at these next photos. Because everything looks great — the graham cracker sandwiching the marshmallows and the chocolate, the dough settling between the ridges of the hot iron. Source: willitwaffle.com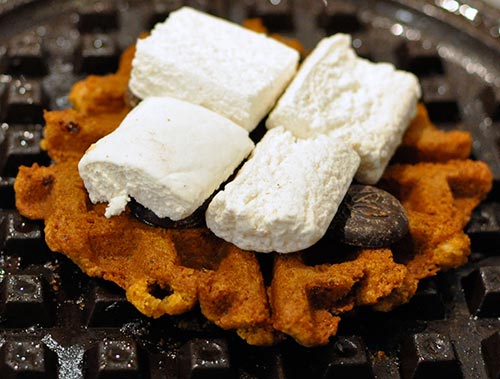 Honey battered corn dogs and shish kabob
If you are looking at this picture and still don't know what it is, you are definitely not a chicken and waffles fan, otherwise you would have figured it out right away. Source: snacks.wonderhowto.com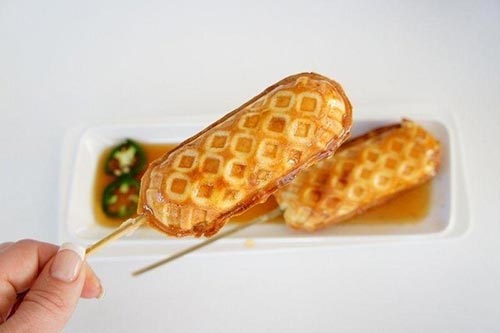 Fudgy Waffle Brownies
created this recipe specifically for the waffle maker; the texture is terrific. Note: it's wont work as well in a deep Belgian-style iron. Source: goodhousekeeping.com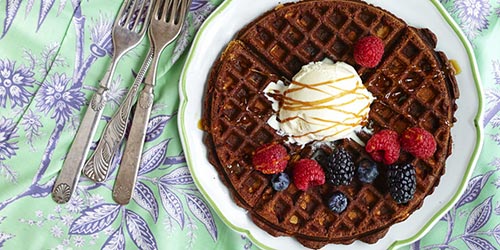 page 2 0f 2