Pumpkin recipes: 17 of our Favorite Dishes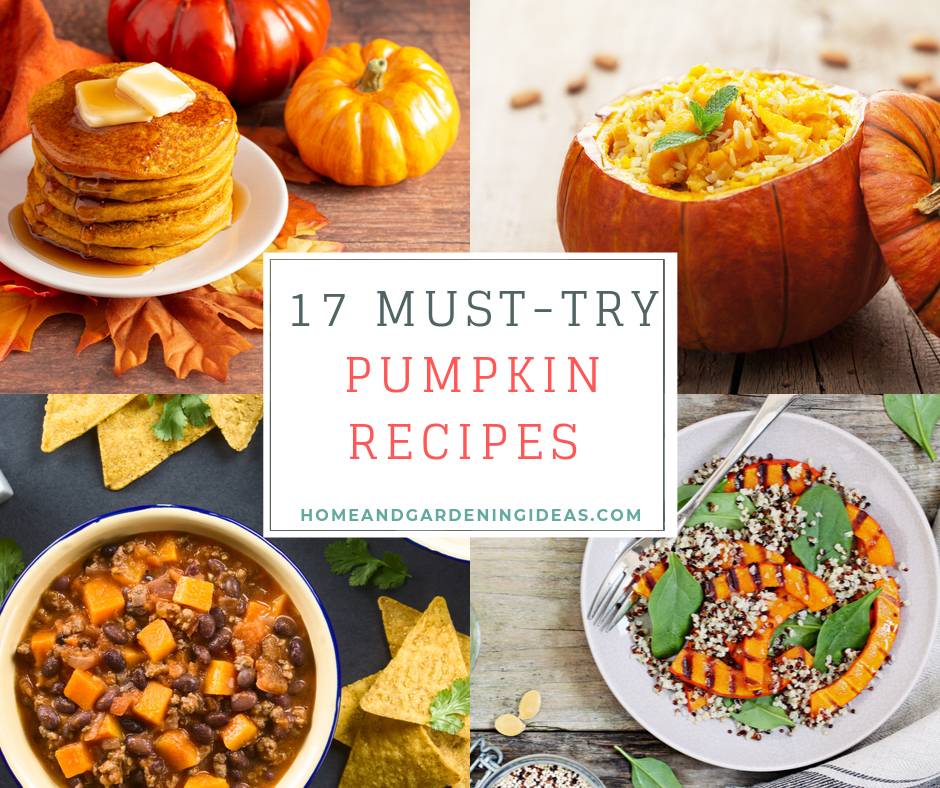 Double Pumpkin Cornbread with Red Onion
This is another delicious pumpkin recipe you won't regret trying out this Halloween. The mixture of oatmeal and pumpkin puree makes this cornbread super-moist. You can get this recipe at goodhousekeeping.com.
Savory Pumpkin and Sage Soup
The savory pumpkin and sage soup is a delicious pumpkin soup that could be served in the evening and after a long day. Its amazing spices give it a good, attractive flavor. You can get this recipe from goodhousekeeping.com.
Slow Cooker Black Bean Pumpkin Turkey Chili
As hard as it may seem, it is one pumpkin that you won't regret making this Halloween period. The pumpkin meal you will get from this will encapsulate you with the beauty of spicy flavor. This recipe is made with spices like cinnamon, chili and cayenne. This pumpkin meal would give you up to 368 calories per serving. Its recipe can be gotten from Ambitiouskitchen.com.
Roasted Pumpkin Quinoa Salad
Fall comes with its own unique beauty, this salad is the best for this season due to its beautifully garnished pomegranate seeds. This pumpkin salad is dressed with a lot of amazing spices and green vegetables. You will enjoy this as a perfect side dish. Get this at nourisheveryday.com.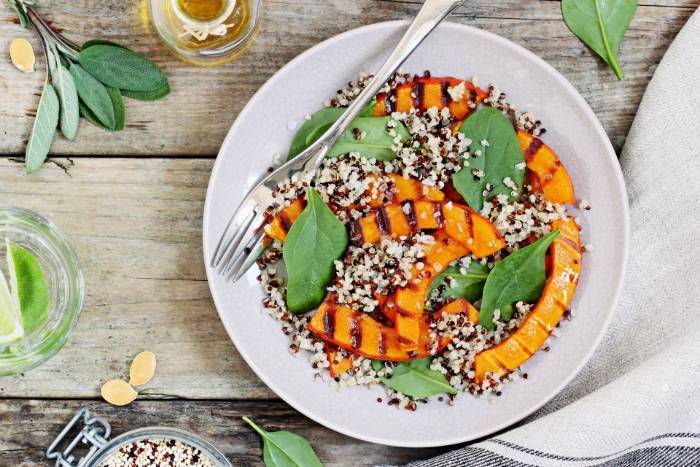 Chinese-Style Pumpkin Omelet
Another tasty Halloween recipe to try out is Chinese style pumpkin omelet. It is very easy to make and it takes just 20 minutes of your time. This recipe will bring out the autumn mood in you. The final pumpkin omelet has the look of a mini-pizza. Another pumpkin can't taste better. This tasty recipe can be found on spicetheplate.com.
So yummy, so creamy! This pumpkin roll may turn out to be your best dessert for Halloween. Despite seeming hard to make, it is actually very easy; and the result is rewarding. Its recipe is on goodhousekeeping.com
Pumpkin-Cherry Breakfast Cookies
Pumpkin cookies are so good; but this one is just the best! Its recipe include pumpkin puree, pumpkin spice, and pumpkin seeds. Just about every part of pumpkin is involved: giving you all sorts of pumpkin taste, truly special. So crispy and full of protein and fiber. This is also a perfect breakfast in the autumn. The recipe is on goodhousekeeping.com.
The All-Time Easiest Pumpkin Pancakes
Pumpkin pancakes? Yes of course, your pancakes can get that Halloween hint too. You only need a pumpkin pie sauce, pumpkin puree and your normal pancake ingredients Viola! This recipe has over 400 calories in one serving. Get the recipe at goodhousekeeping.com.
With so much plans towards the coming Halloween comes so much things to do with your pumpkins. I'm sure you found one or two recipes you would like to try this Halloween and even after fall. You can grab a can of pumpkin puree and get some tasty dishes.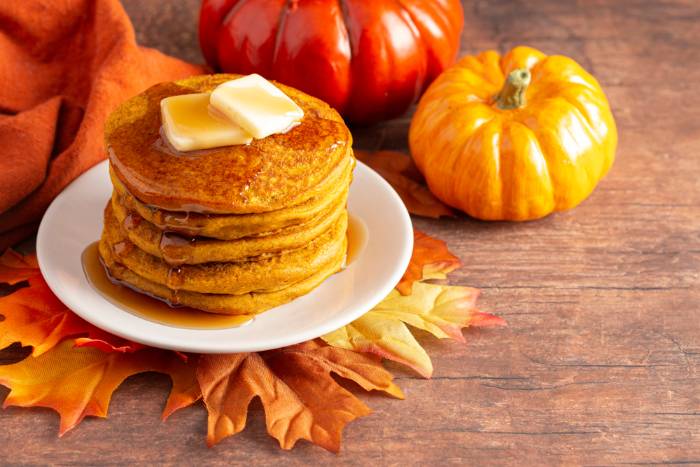 Page 2/2