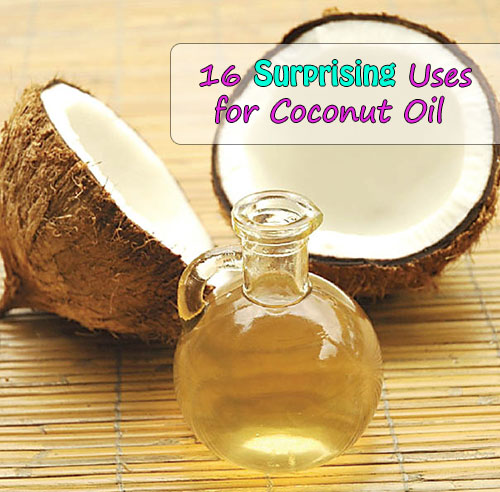 9. Skin Moisturizer
You have probably seen many new commercial moisturizers touting the healing power of coconut oil, but you don't have to buy a bunch of products to reap the benefits. Creamy coconut oil can actually be applied as is onto the skin. Massage a small amount into your skin after bathing.
10. Skin Scrub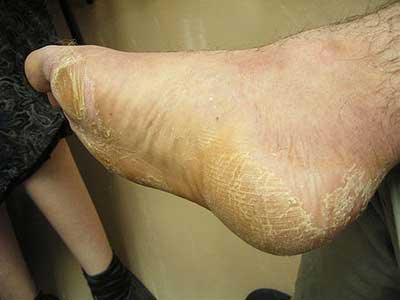 A little added sea salt to a few teaspoons of coconut oil makes the perfect scrub for dry and dead skin. Just add this treatment to your shower routine, and enjoy smooth, fresh skin.
11. Shaving Cream
For an ultra smooth finish to your shaving routine, skip the soaps and grab your coconut oil. This is best done in the bath because it can be a slippery project. If you're in the shower, simply turn the water off and take your time.
12. Lip Moisturizer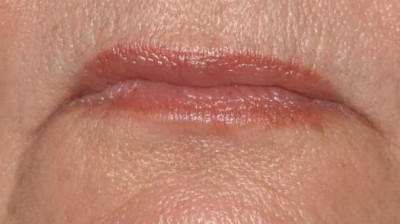 If you are in a bind for some soothing dry-lip relief, a dab of coconut oil is all you need. Take an old, empty lip gloss container or a contact lens case, fill up with coconut oil, and you'll be ready for fresh, moist, and delicious lips.
13. Cuticle Softener
Dry, hard cuticles are a huge culprit of hangnails and nail biting. Especially during dry seasons and winter months, you'll want to do a gentle yet effective coconut oil cuticle treatment by massaging a little of the good stuff into your nail beds, cuticles, and hand creases. You'll not only prevent cracking, but will be keeping your hands healthy and youthful-looking for a long while.
14. Under-Eye Buffer
Thin skin under the eyes often is the culprit to a a tired and puffy look. Bolster the skin by dabbing a little coconut oil underneath the eyes and let set over night.
15. Makeup Remover
Coconut oil not only works as a moisturizer for the skin, but it can also mobilize and remove makeup after a long day. Simply warm up a little of the good stuff and apply to your face, massaging areas in a circular motion. Rinse thoroughly and enjoy a smooth and fresh face. Pro Tip: Coconut oil is also a great way to remove stuck-on mascara. Not only will it get that makeup off, it will also make your eyelashes extra lush.
16. Cook with It!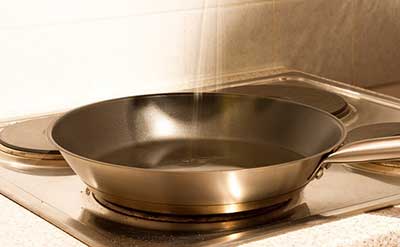 There are too many wonderful ways to use coconut oil in the kitchen to mention, so here's a quick breakdown of the benefits you can get ready to enjoy as you add this to your recipes every chance you can.
Coconut oil contains a super dosage of fatty acids, or medium chain triglycerides. This type of fat serves you with ample energy instead of simply lingering as stored fat in your body. Go ahead and add a teaspoon to your smoothies, use in place of other oils (especially with pie crusts and other baked goods), and don't worry, most coconut oils are not strong enough to alter the flavor of your meal.
page 2 0f 2