Leyland Cypress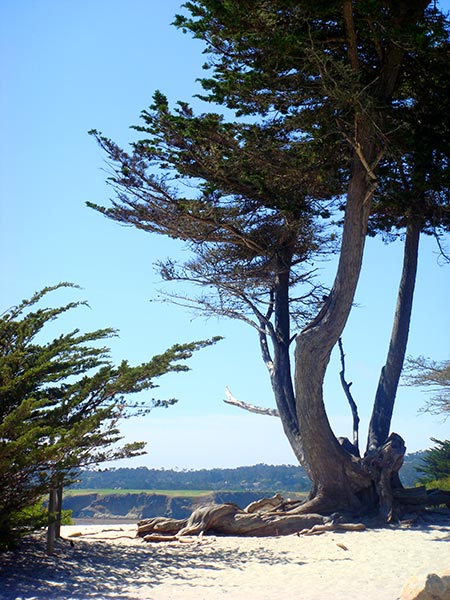 Touted as "America's most-planted privacy tree", Leyland cypress trees grow very quickly, up to 5 feet vertically per year. They also thicken well to essentially create a living privacy fence. Unfortunately, they require a great deal of trimming and maintenance to keep them healthy. As they get taller, they become increasingly likely to uproot during storms or windy conditions, but that is not the worst of their characteristics… The center of the tree can become a dry, twiggy fire hazard, so much so that they are now advised against in many areas.
Linden, a.k.a. Basswood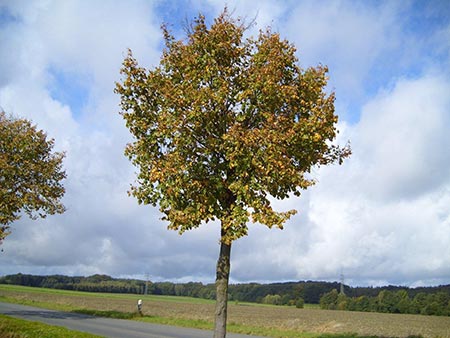 Lindens are slow-growing and grand deciduous trees that can reach up to 130 feet in height. Linden trees grow beautiful and pleasantly fragrant flowers in the summer, which unfortunately are like a magnet for bees. Many people who live around lindens also take exception to the fact that for about a month, these flowers drip a sweet sap which doesn't discriminate about where it falls, be it on cars, driveways, etc.
Lombardy Poplar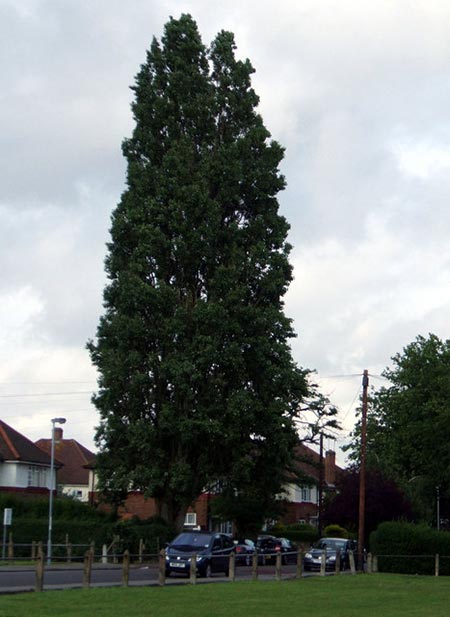 Another fast-growing privacy tree, Lombardy poplars grow up to 6 feet per year and can make excellent windbreaks. Well, at least for a short time… these trees are susceptible to a number of pests and diseases that can turn them from a beautiful border to an eyesore in short order. The running roots of these trees are also very invasive to surrounding plants and difficult to get rid of.
Mimosa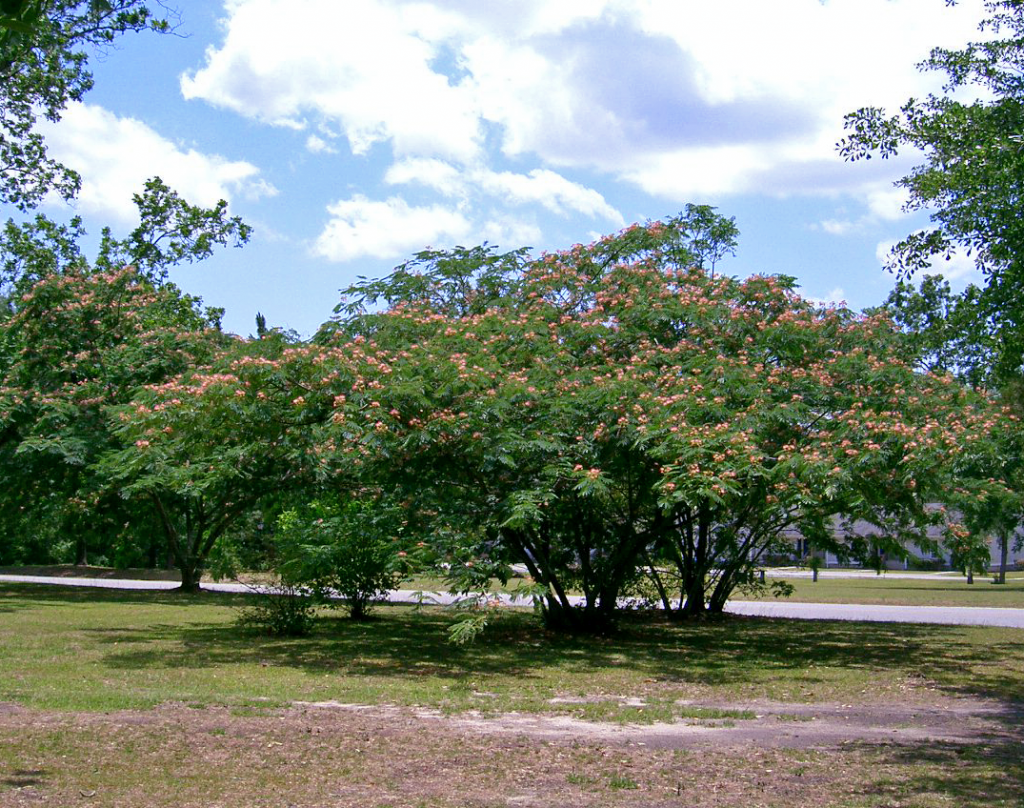 Also known as a silk tree, mimosas are known for their beauty, with frilly leaves and puffy pink flowers. Despite their beauty, however, mimosas are weak-wooded and produce high numbers of extremely invasive seedlings. Mimosas also dump their pretty flowers and leaves as far as they can, making them less than popular among nearby neighbors.
Mulberry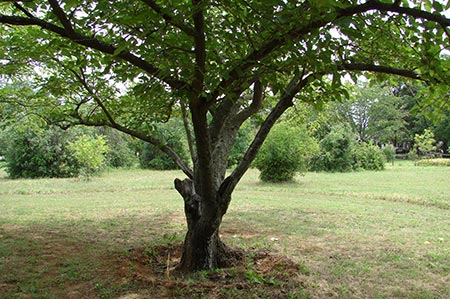 Mulberry trees are amazing shade trees. In fact, they can shade areas so efficiently that grass and other plants underneath them have about no chance of survival! Furthermore, the fruits of a mulberry tree can get quite messy and lead to highly invasive seeding. Mulberry trees also tend to develop a lot of large and extremely shallow roots.

Quaking Aspen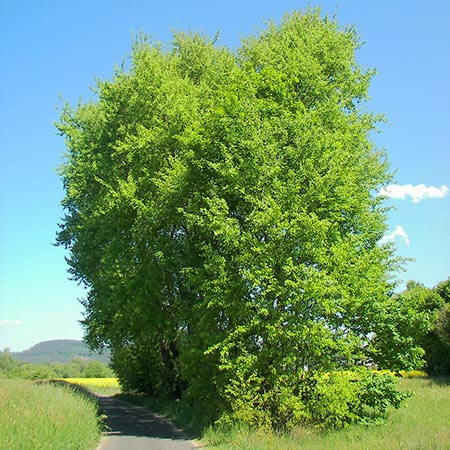 If you were to ask a horticulturist whether you should plant a quaking aspen in your landscape, you'd likely get a response of "Well, you could… but…" These trees are beautiful, grow quickly, and have gently vibrating leaves which turn a beautiful bright yellow in the fall. The downsides of these trees is that they tend to have shallow roots that shoot up obnoxious sprouts. While the root system of quaking aspens can be invasive and near impossible to keep underground or eradicate once established, the trees themselves are not likely to last terribly long. Quaking aspens are prone to disease and can be rather short-lived compared to other hardwoods.
Silver Maple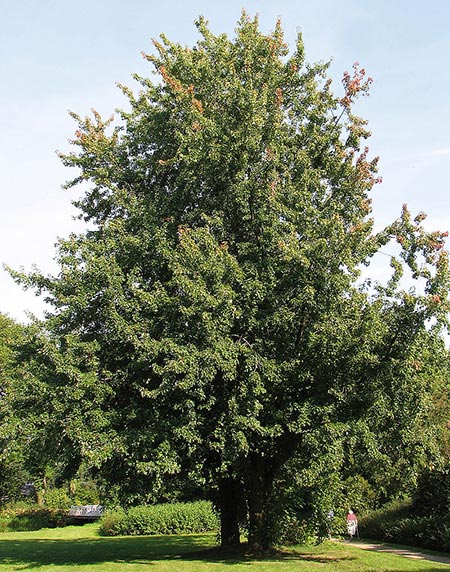 Another variety of hardwoods that can be problematic is the silver maple. While large, fast-growing, and a great shade producer, silver maples can have weak wood that can create issues during storms and wind. The shallow root system of silver maples and their tendency to seek out moist environments also makes them a nightmare for sewage systems and drainage pipes. The roots are also notorious for cracking up nearby driveways and sidewalks.
Willow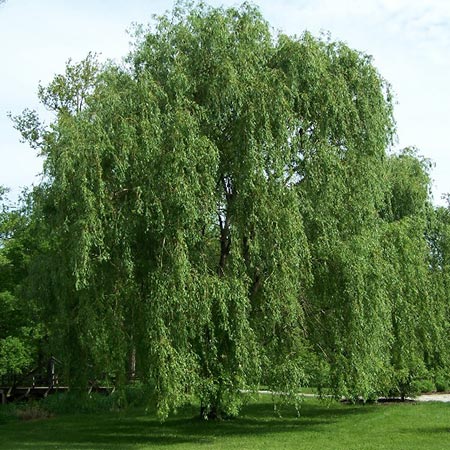 While beautiful on the outside, willow trees are also extremely water-hungry and can absolutely destroy drain fields, sewer lines, and irrigation systems in a home landscape. The lifespan of a weeping willow is also rather short, only lasting about 30 years. Further, the wood can be weak and very prone to cracking upon maturation. While not a particularly valuable landscape addition, certain varieties of willows are essential for the natural preservation and restoration of stream and river banks.
page 2 0f 2